Divina announces Challenge 72 beta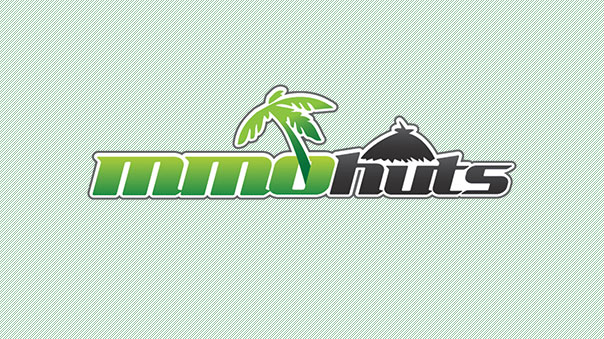 Gamania has announced its first beta event for Divina – the Challenge 72 beta.
An invite-only beta (earned through registering at the official website) will grant a full 72 hours for players to get their first hands-on with Divina. Players who participate will have the chance to earn prizes, and will earn exclusive items should they return to the next PvP beta. The beta will run between April 20, 10am Pacific and April 23, 10am Pacific.
The beta will feature the Quick Change system (letting players swap between main and sub classes at any time), the Sidekick system, and the Creature Tome system.
Gamania also revealed class information for the Knight and Cleric today.
Gamania (beanfun) also publishes Lucent Heart and Bright Shadow.
Divina Gameplay Screenshot
 Source:
DIVINA TO LAUNCH ITS CHALLENGE 72 BETA EVENT ON APRIL 20

Exclusive Early Look at Gamania's Upcoming MMORPG

IRVINE, Calif. – April 12, 2012 – Gamania Digital Entertainment announced today that starting Friday, April 20, 10:00AM PDT, MMO fans can get their first hands-on experience with its upcoming free-to-play, 3D MMORPG, Divina, during the Challenge 72 beta event. Players will have 72 hours to explore Divina's features and game world while competing in exciting weekend challenges for cool prizes. In addition, those who participated in the Challenge 72 beta event will receive exclusive items if they return to the next PVP beta.

The Challenge 72 beta is invite-only with Gamania distributing a limited number of beta keys to those who've registered at the official website. This week will be the last chance for players to sign up before the invites have all gone out: http://us.beanfun.com/divina/signup/beta.aspx.

Divina is a colorful 3D MMORPG filled with thousands of quests, unique characters, intense open world Player versus Player (PvP) combat, and numerous fun features. Gamania has been steadily revealing information on the game – most recently the Quick Change, Sidekick, and Creature Tome systems – building up to Divina's PVP Closed Beta, planned for this year.

Features: http://us.beanfun.com/divina/overview/features.aspx

Quick Change System: Using Exchange Points (EP), players can instantly swap between a Main Class and Sub Class at any time – even in battle. The Quick Change system adds significant depth to combat, as complimenting classes must be carefully paired and Quick Changes used strategically – it can mean the difference between victory and defeat, especially during PVP battles.

Sidekick System: Adventurers are accompanied by a trustworthy Sidekick of their choice that can be evolved in unique ways through player interaction. Much more than a pet, Sidekicks are an essential companion in battle and gain levels, classes, attributes and skills just like a normal character.

Creature Tome System: Throughout the world of Divina, there are hundreds of monsters to be researched and collected in the Creature Tome. Once fully researched, players can activate special transformation abilities and gain both the monster's skills and appearance in battle.

Players can register for Divina's upcoming Closed Beta at the official website: http://us.beanfun.com/divina/signup/beta.aspx. All registered players will automatically be entered for the chance to win an invitation to the Challenge 72 beta event beginning April 20, 10:00AM PDT and ending April 23, 10:00AM PDT.
Tribes Ascend Gameplay Screenshot
 Source:
Next Article
Join Peter and the Gang in Family Guy Online, a browser-based online game from Fox.
by Guest
From noble knights and mighty castles to unruly dwarves and proud elves. Goodgame Studios, the successful publisher of browser and mobile game...
by Mikedot
ArenaNet, developer of the acclaimed Guild Wars franchise, today announced that it will be releasing significant updates to player vs. player...
by Mikedot