Digimon Masters Unleashes First Summer Update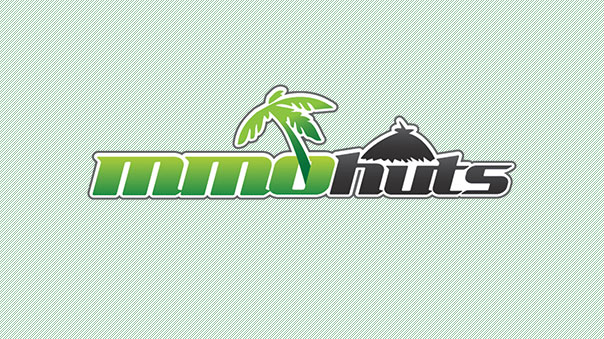 Joymax has launched the first summer update for Digimon Masters Online.
The update introduces several new Digimon, including Ropemon, Starmon, Wormmon, TyrantKabuterimon, and AncientTroiamon. A series of events give players gift packs for catching new Digimon; introduce daily quests; and let players have a chance to earn Mercenary Eggs for several Digimon. Players can also boosts to experience: 100% EXP during weekdays and 200% EXP boost during the weekends until June 19.
Joymax also publishes Silkroad Online and Karma Online.
Digimon Masters Gameplay Screenshot

Source:
UNLEASH A NEW LEVEL OF POWER IN DIGIMON MASTERS

Two New Burst Mode Digimons And Three Mercenaries Arrive

Seoul, Korea–May 23, 2012— Joymax, leading online game developer and publisher, announced today the launch of their first summer update for the wildly popular online massive multiplayer title, Digimon Masters. A fantastic universe where our world and the Digital World are closer than anyone would have imagined is about to change in ways never expected! Digimon Masters continues the story and heightened sense of urgency found in the Digimon anime. With a massive five new Digimon, and a slew of events for current and returning players, all tamers should immediately dash over the Joymax portal at http://www.joymax.com/portal

A slew of new Digimon have arrived to strengthen the DATS team! New Mercenaries will also be joining the ranks, including Ropemon, Starmon, and Wormmon. Two new burst mode digimons have also emerged: TyrantKabuterimon, and AncientTroiamon are now available to the lucky tamers who own Tentomon, and Palmon. With the recent addition of Dracomon Blue and Dracomon Green as rare drops, there's never been a better time to create a killer team. Train your new team with 100% EXP during weekdays and a massive 200% EXP boost during the weekends from now until June 19th.

Also arriving are a variety of events for active characters. Current users have the opportunity to catch a new Digimon and be rewarded with a gift pack including Star Fragments and Evoluters. Daily quests are also now available, where players can perform favors for the DATS NPCs to gain a variety of rewards. Collect pieces of rope, star fragments, and leaves to exchange for lucrative rewards, including Mercenary Eggs for Tentomon, Gabumon, Salamon, and more!

Digimon are well known all over the globe as part of the famous Japanese TV animation series. Digimon Masters is the first ever 3D online game based on the Digimon universe with more than 1,000 characters featured from seasons 1 through 5 of the series. Not only is it faithful to the art design, Digimon Masters closely follows the original story that will satisfy both loyal fans of the series as well as the average gamer. The game seamlessly combines pet training simulation with role-playing elements to deliver a one of a kind gaming experience. Featuring real-time combat, Gamers will be thrilled with the challenges brought forth by real-time combat which requires quick thinking and good reflexes. Players can also become one of 8 Royal Knights. Royal Knights are Digimon who are in charge of each area in the Digital World. Leaders of a guild that conquers one of these areas can become a Royal Knight who has the right to impose taxes along with other perks and obligations.

To get the latest information and regular contests for amazing prizes, players are encouraged to follow the official Facebook page at http://www.facebook.com/digimonmasters Players can also check out more details at http://twitter.com/dmojoymax/
Next Article
Coming soon to Warpportal's ROSE Online is an update of magical proportions!
by MissyS
Aventurine SA addresses custom roles and the economy with its latest patch and stream event for Darkfall Unholy Wars.
by MissyS
Now that the Lost City and Scorching Dunes have been traversed, Hearthstone has new content in the Tombs of Terror.
by Ragachak