Cross Fire releases Nightfall update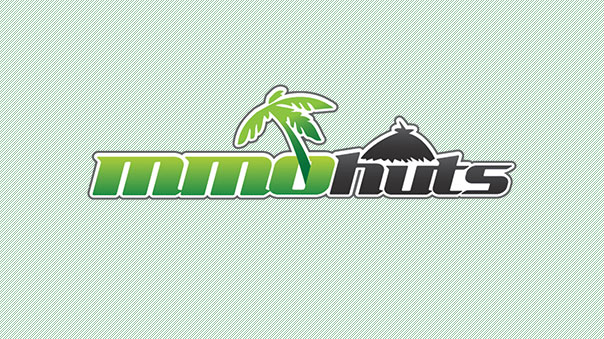 Z8Games has released the Nightfall update for Cross Fire today. The update releases a brand new map for its Ghost Mode aptly named Nightfall.  The map centers around the use of stealth to defeat opponents.
The update also brings a new melee weapon in the brass knuckles.  The M4A1-X rifle has also been released to players.
To celebrate, players are encouraged to score as many points as they can.  If all players on every server break 100,000,000 frags, everyone that plays the game will receive a special Nightfall ribbon.
Z8Games also publishes Metin2.
Cross Fire Gameplay Screenshot

Source:
CROSS FIRE "NIGHTFALL" UPDATE

Free New Update challenges players to collect frags for prizes!

Toronto, CANADA – May 17, 2012 -G4BOX Inc., a North American publisher and distributor of interactive online entertainment media, released today an update for its free-to-play military shooter, Cross Fire. The free update features a brand new map for its exclusive Ghost Mode, Nightfall GM and a variety of new weapons and items. Current players can download the update automatically upon launching Cross Fire. New players can download and play the game for free from: http://crossfire.z8games.com.

The new map "Nightfall" puts players in an urban environment at night. They must use their stealth abilities this Ghost Mode map to defeat their opponents and claim victory. This update also brings another melee weapon, Brass Knuckles as well as a new M4A1-X rifle. To mark the release of this new update, Z8Games has challenged all players in the game to collect as many frags (in game score) as possible. If all players across all servers break the 100,000,000 frag mark then everyone will win an exclusive Nightfall Ribbon!

For a full rundown of the content in the May Update as well as the full details of patch events and prizes, players can visit the official update page here: http://crossfire.z8games.com/patches/nightfall_patch.aspx

Cross Fire is a free online military first-person shooter for the PC platform. It includes a military ranking system, in-game friends lists, an integrated clan system, deep character customization options and social media integration via the Cross Fire website. More MAPS. More GUNS. More MODES. More HEADSHOTS. Join millions of players online today in the ultimate military FPS experience.

Cross Fire is part of the Z8Games platform of free-to-play games.

Cross Fire is free-to-download-and-play. Visit the Cross Fire homepage at: http://crossfire.z8games.com
Next Article
Fight The Dragon has a unique art style, to say the least. It's very simplistic in nature and it honestly reminds me of some older 3D gam...
by ApocaRUFF
Join in every Tuesday and Friday for fun, previews, and giveaways.
by MissyS
Gamania has announced the start of closed beta testing for Soul Captor.
by MissyS