Digimon Masters Summer Events Begin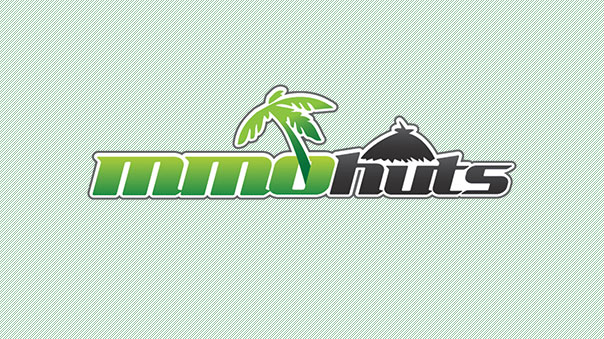 Joymax has announced the start of summer fun in Digimon Masters Online.
"Fruit of the Goddess" will reward players who obtain any of the newly released Digimon, while "I like Ice Flakes" will let players collect giant growth fruit, ice flakes, and strawberry ice flakes for rewards. A summer welcome back program will grant returning players a gift basket with 50 million gold, a Mercenary Egg, and an Evolutor.  GM events will also run throughout the summer festival. The events will last through July 17.
Joymax also publishes Silkroad Online and Karma Online.
Digimon Masters Online Gameplay Screenshot
Source:
DIGIMON MASTERS SUMMER FESTIVAL BEGINS

Celebration Kicks Off With A Variety Of Cool Summer Events

July 6, 2012 — Joymax, leading online game developer and publisher, announced today a variety of events surrounding its latest update for the popular online massive multiplayer title, Digimon Masters. A fantastic universe where our world and the Digital World are closer than anyone would have imagined is about to change in ways never expected! Digimon Masters continues the story and heightened sense of urgency found in the Digimon anime. These hot summer, and come-back player, events are sure to bring out the tamer in everyone. To join in the action players can visit the Joymax portal at http://www.joymax.com/dmo

Through July 17th, Digimon Masters is hosting a variety of hot summer festivities sure to cool the summer heat. Kicking off the fun is the Fruit of the Goddess Event that allows players who acquired any of the newly released Digimon to enter! Don't let summer boredom set-in instead stay connected and collect icy treats including giant growth fruit, ice flakes and strawberry ice flakes in this new "I like Ice Flakes" event. Once players have cooled off, they can participate in daily GM events including suppressing the Virus Icemons invading the real world.

In addition, the summer welcome back program is ready for return players! Players can log back in for a special gift basket including 50 million gold, a Mercenary Egg, an Evoluter and so much more. Now is the perfect time for players to return to the Digital World and prove they're a truly dedicated DATS team member.

Digimon are well known all over the globe as part of the famous Japanese TV animation series. Digimon Masters is the first ever 3D online game based on the Digimon universe with more than 1,000 characters featured from seasons 1 through 5 of the series. Not only is it faithful to the art design, Digimon Masters closely follows the original story that will satisfy both loyal fans of the series as well as the average gamer. The game seamlessly combines pet training simulation with role-playing elements to deliver a one of a kind gaming experience. Featuring real-time combat, Gamers will be thrilled with the challenges brought forth by real-time combat which requires quick thinking and good reflexes. Players can also become one of 8 Royal Knights. Royal Knights are Digimon who are in charge of each area in the Digital World. Leaders of a guild that conquers one of these areas can become a Royal Knight who has the right to impose taxes along with other perks and obligations.

To get the latest information and regular contests for amazing prizes, players are encouraged to follow the official Facebook page at http://www.facebook.com/digimonmasters Players can also check out more details at http://twitter.com/dmojoymax/
Next Article
Da Ji epitomizes the word "mean." She goes in, goes hard, and gets out… you hope.
by Ragachak
Grand Chase's character Dio has just gained his third job: Leviathan.
by MissyS
The Beta Test for Snail Games Tales of Gaia is over, but that's just the beginning for this mobile title.
by Ragachak