Digimon Masters adds new Mercenary Digimon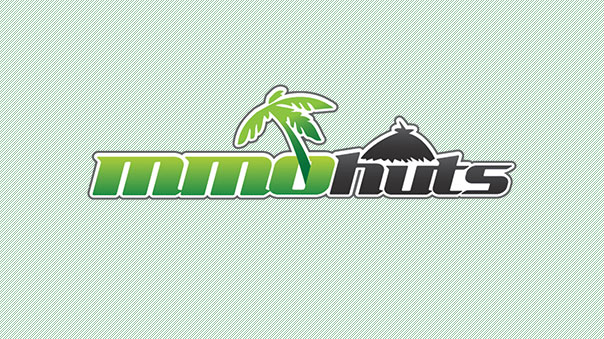 Today marks the arrival of new content in Digimon Masters Online.
The crew of available trainers expands by one in the update with Keenan Crier and his partner Falcomon. Also introduced are five new maps – Snowstorm Village, Frozen Ground, Snowman Village, Distorted Data Village, and Infinite Ice Wall, a level cap of 75, and new quests and Digimon to find. Several Mercenary Eggs can also be discovered, including V-mon, Patamon, Dokunemon, and Salamon.
A special "New Tamers" event also begins today, granting new players a bonus pack that includes a Mystery Mercenary Digi-Egg, 3 Evoluters, and a 7-day Smart School Uniform when their partner reaches level 41; while returning players can get rewards including a 30-Day EXP Equipment Set, Jump Boosters (Yokohama/Western areas), 50 million gold, and a randomly reinforced Mercenary Digi-Egg.
Digimon Masters is published by Joymax, which also publishes Silkroad Online and Karma Online.
Source:
BACK TO SCHOOL, BACK TO DIGIMON MASTERS

The highly anticipated arrival of Keenan and Falcomon

Seoul, Korea, January 11, 2012— Joymax, leading online game developer and publisher, announced today the anticipated addition of two new Mercenary Digimon for their online massive multiplayer title, Digimon Masters. A fantastic universe where our world and the Digital World are closer than anyone would have imagined is about to change in ways never expected! Digimon Masters continues the story and heightened sense of urgency found in the Digimon anime. Now joining the cast of available Trainers is the hotly anticipated duo of Keenan and Falcomon! Players who want to join in on the fun can sign up at the Joymax portal at http://www.joymax.com/portal

Introducing Keenan Crier: lost in the Digital World as an infant, he was raised by a kind Frigimon; upon her death during a terrible crisis, he continued his childhood with Merukimon. Keenan considers himself a Digimon and not a human, creating a conflict within his heart he has yet to settle, as humans are jeopardizing his beloved Digital World. Keenan's Partner Digimon is Falcomon, a wise bird who can Digivolve into Peckmon, Crowmon, and beyond.

The new arrival of Keenan coincides with the start Joymax's "New Tamers" event. New to the game? Welcome! When your Partner Digimon reaches level 41, players will receive a Mystery Mercenary Digi-Egg, 3 Evoluters, and a 7-day Smart School Uniform. Returning Tamers will receive a 30-day EXP Equipment Set, Jump Boosters for the Yokohama and Western areas, 50 million gold, AND a randomly reinforced Mercenary Digi-Egg! This is in addition to the New Year event – log on every day during the celebration period and receive a Dracomon Mercenary Digi-Egg.

Digimon Tamers are hard at work training their Digimon to the new max level of 75. It's a great time to acquire one of the three new Mercenary Eggs – V-mon, Patamon, Dokunemon and Salamon can now all be discovered by a skilled trainer with true mercenary skills. Five new maps will also be available for players to romp on, including Snowstorm Village, the terrifying Frozen Ground, cheerful Snowman Village, the ominous Distorted Data Village, and the Infinite Ice Wall. Discover a variety of new Digimon in these expanded zones as well as additional quests and secrets to discover.

Digimon are well known all over the globe as part of the famous Japanese TV animation series. Digimon Masters is the first ever 3D online game based on the Digimon universe with more than 1,000 characters featured from seasons 1 through 5 of the series. Not only is it faithful to the art design, Digimon Masters closely follows the original story that will satisfy both loyal fans of the series as well as the average gamer. The game seamlessly combines pet training simulation with role-playing elements to deliver a one of a kind gaming experience. Featuring real-time combat, Gamers will be thrilled with the challenges brought forth by real-time combat which requires quick thinking and good reflexes. Players can also become one of 8 Royal Knights. Royal Knights are Digimon who are in charge of each area in the Digital World. Leaders of a guild that conquers one of these areas can become a Royal Knight who has the right to impose taxes along with other perks and obligations.

To get the latest information and regular contests for amazing prizes, players are encouraged to follow the official Facebook page at http://www.facebook.com/digimonmasters Players can also check out more details at http://twitter.com/dmojoymax/
Next Article
Karma Online is getting a new mode today: A.I. Helicopter.
by MissyS
It's finally here… After several years of anticipation, North America and Europe finally has their very own version of the Asian sensation...
by Mikedot
Plarium, one of the world's fastest growing developers of social and mobile games, has announced the worldwide release of the massively mult...
by MissyS