GamesCampus announces Carte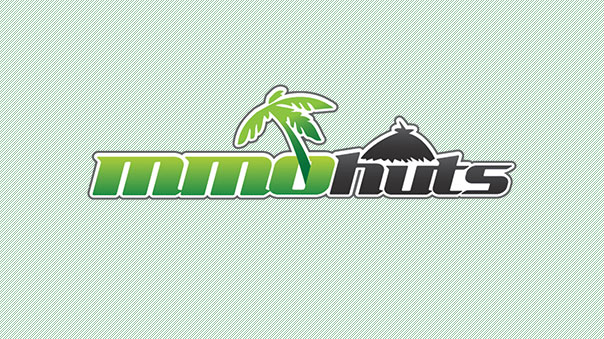 GamesCampus, publisher of Heroes in the Sky, Shot Online, and Scarlet Legacy, have announced a new title to add to their free online line-up: Carte.
Carte is an online trading card game (TCG), featuring five faction nations – The Iron Empire, the Kingdom of Darkness, the Kingdom of Nature, the Divine Empire, and the Magician's Association – each of which represents one of the five Great Spirits that are said to watch over the world of Arcadia. The game will offer thousands of cards, which players can build into a deck of 64 cards plus one Hero card. Players will also be able to build multiple decks, join Guilds, face off in multi-player battles, participate in daily tournaments, and even challenge themselves in raids for the rarest cards.
Carte: Teaser Trailer
Source:
ATTENTION TCG ENTHUSIASTS! GAMESCAMPUS TO BRING CARTE TO NORTH AMERICA THIS YEAR

The First Global Online Trading Card Game — CARTE — Is A Game Changer Packed With All-Original Gameplay, Thousands Of Cards To Master And Much More!

Sunnyvale, Calif. (January 11, 2012) -Leading online game publisher, GamesCampus.com (www.GamesCampus.com) today announced they are bringing the first global online trading card game, Carte, to North America in early 2012. To kick off the announcement, GamesCampus has launched an incredible new teaser site and revealed the first gameplay trailer to give players a sneak peek at this game-changing online TCG. Pre-registration is now open, and TCG enthusiasts can dash over to http://carte.gamescampus.com and become among the first to experience all of the card-slinging action when Carte enters beta in early 2012.

"Carte is the first truly global online trading card game, and we're excited to give players a first glimpse of what's in store," said Chris Ahn, Head of Marketing at GamesCampus. "Players can face off against anyone, anywhere, anytime in the world, and with its easy to learn system the game will appeal to both beginners and TCG enthusiasts alike."

Dive into a vivid universe with unique factions, each with their own distinct art and creative art styles! Carte introduces five nations locked in eternal combat over the land of Arcadia. First formed by the god, who left behind 5 Great Spirits to tend to the new world. Each Kingdom represents one of the Spirits, battling for dominance in their name. Become a member of The Iron Empire, and represent Aspire; slither into the Kingdom of Darkness, who represents Kaideron; bloom in the Kingdom of Nature under the eye of Sierron; pray for the blessing of Saike in the Divine Empire; or learn to master powerful spells in the Magician's Association, who revere Archan.

The new teaser site and gameplay trailer introduce several of the game's Heroes and offer a glance at some of the exciting gameplay that will feature thousands of cards to master. Players will begin building their deck with a Hero card and then choose 64 additional cards to create a mix of attack, utility anddefense to outsmart and outplay any opponent! Building multiple decks and maintaining each with a simple and efficient interface will allow for fast sorting and easy selection.

Players can find a helping hand by joining a Guild of like-minded card enthusiasts. Guilds will be of aid to players in multiplayer battlefields, but with more reward comes more risk. With tournaments held throughout the day, players can prove their prowess as the best warrior in the land – or team up in Raid mode to battle epic monsters together in order to obtain materials that will create highly coveted, rare cards to build the most exciting decks yet!

Carte is a fast paced global online trading card game. Choose a Hero, build a deck and launch into exciting battles with fierce weapons and allies. Create and master endless strategies with an arsenal of spells and creatures to conquer your opponents. With an easy to learn system coupled with a user friendly interface, Carte is ready for new players as well as grizzled TCG veterans and everything in between.

For more information about GamesCampus.com or Carte, please visit www.carte.gamescampus.com
Next Article
Puzzles & Survival will team up with Hasbro, Inc. to bring G.I. JOE to the game on May 6.
by MissyS
Love is in the air in Ring of Elysium, as they begin their limited-time Valentine's Day event.
by Ragachak
Hero Zero is a free browser game that has been going strong for over seven years, and a Speed-Server is going live today.
by Ragachak