Defend The Mine in Fiesta Online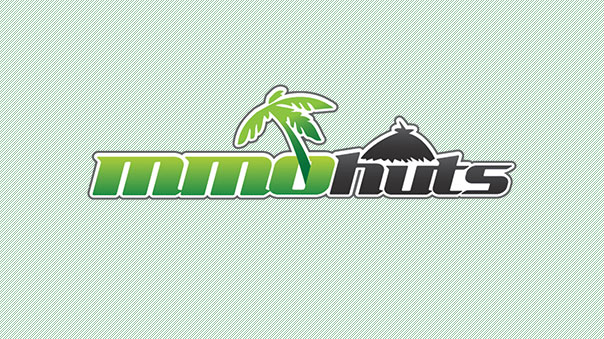 Outspark has released a new trailer today for Fiesta Online, showcasing a new Kingdom Quest.
The Fiesta Hidden Mine Kingdom Quest Trailer reveals a new type of Kingdom Quest that uses Defense Mode. Battle waves of monsters with bombs, fences, warp gates, and more to keep Magrite's minions from stealing Hidden Mines gold. Rookies and Prestige classes will both be battling side by side, and will need to use strategy and teamwork to prevent the enemy from claiming the map.
Outspark is giving away a 7-day Explorer's Hat to the first 200 fans that redeem the code FIESTADKQ at the redemption page.
Fiesta Online: Hidden Mine Kingdom Quest Trailer
Source:
Fiesta's Defense Kingdom Quest Opens With a Blast
An explosive twist on one of the greatest adventures in the Land of Isya

San Francisco, CA – September 13, 2012 – Today Outspark released the Fiesta Hidden Mine Kingdom Quest Trailer to showcase a unique kind of Kingdom Quest for Fiesta Online, the wildly popular free-to-play anime fantasy MMORPG. For the first time ever, players will get to experience a Kingdom Quest in Defense Mode as they ban together in elite teams to lay bombs, erect fences, use warp gates, and do whatever it takes to disrupt, destroy and defeat Magrite's minions trying to make off with the gold of Isya's Hidden Mines. Rookies will be deep in the trenches with Prestige classes, battling wave after wave of monsters. Stop the diabolical creatures in their tracks and level up, fail and they'll claim the map.

"The Defense Kingdom Quest will challenge Fiesta fans in ways they have not been tested before. Strategy, agility, and teamwork will be key to securing epic rewards that await the victors." said Philip Yun, CEO, Outspark. "Many thanks to our developer Ons On Soft for delivering such an innovative and fresh stream of content for the Fiesta community."

To celebrate this exciting evolution in the Fiesta KQ, Outspark is giving away a valuable 7 day Explorer's Hat to the first 200 fans that redeem FIESTADKQ at http://www.outspark.com/redeem?src=OSK&aff=PR.

PLAY FIESTA FOR FREE at http://fiesta.outspark.com and join the amazing Fiesta community at http://www.facebook.com/outsparkfiesta and http://www.twitter.com/fiestagame.
Next Article
Hunted Cow Studios have released Patch 1.17 for Eldevin, their free-to-play 3D MMORPG, bringing mounts to the game for the first time. Eldevin...
by Mikedot