City of Steam Announces Closed Beta Test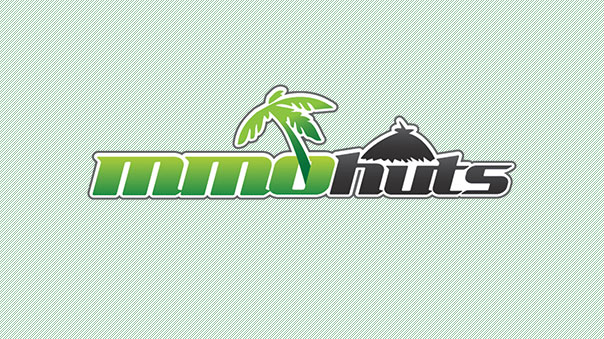 City of Steam developers wrap up successful Alpha tests and announce closed Beta testing.
September 6th, 2012 – The indie development team at Mechanist Games have been delighted by the success of the Alpha Test of their debut title, City of Steam. This unique MMORPG browser-based game shows impressive graphics detailing an industrial age fantasy genre. The complex storyline is based on the table-top book series, The New Epoch, by David Lindsay.  Players take on the role of refugees fleeing their troubled homelands to the once powerful, now declining metropolis of Nexus. Mechanical steam-work blurs with magic as players explore the rich world of a once great civilization. Hundreds of quests lead players through ancient ruins, searching for archaic spoils while trying to find a place, for themselves and their family, in their new home.

The Alpha Test was run over four weekends, finishing on August 20th, with over 17,500 keys activated and proving a strong player support base as users returned over subsequent weekends. Four classes and 9 player character options were released which included human, elven and green-skin races. With unique quests and story-lines for each character, some players opted to play different character variations while others chose their favored race and class early on.
Since the end of Alpha, the team at Mechanist have re-factored the client code and eliminated many of the bugs reported by players during the test. Character movement and animation have been smoothed out, improving on already excellent graphics for the browser platform. Many suggestions raised by players have also been taken into consideration, with some ideas being implemented even during the Alpha weekends. Regularly updated Developer Journals by Coding keep supporters posted of plans and progress as the team moves towards Beta.
Collaborator Packs are also available for those interested in supporting the development of City of Steam. Packs guarantee Test access and include merchandise, downloadable music and artwork as well as providing in-game benefits for early supporters. Limited Alpha Collaborator packs will be available until the 23rd September.
The Beta Test is expected to launch in November, with date details to be announced later through the City of Steam website and bi-monthly newsletters. The Beta Test will contain more quests, a higher level cap, further character customization and eventually, even more races and classes. New Beta Supporter Packs will be released for the upcoming Beta Test.
With a strong community focus, Mechanist Games invites players to join in and discuss feedback and suggestions directly with the developers, who actively contribute to the site forum. The Developer Journals and Forum discussions are updated regularly and provide background and insight into the world history and politics, as well as hints to intended game additions. To subscribe, get more information, and contribute to the forum discussions, be sure to check out the City of Steam website and sign up to the newsletter to receive notification of Beta Test dates.
CCP Games, a leading independent developer of massively multiplayer games, today has rocked the notorious player-controlled metagame of EVE On...
by Mikedot
Ray Media Group Limited has proud to announced that the 1st server of Monkey King Online is to be launched at MYT 10:00 AM Oct 16th, 2014. The...
by Mikedot
With HTTYD getting its spin-off TV series, and 2 more movies (at least), I doubt Dreamworks would not cash in with a tie-in game based on Hicc...
by DizzyPW