DC Universe Online goes Free-to-Play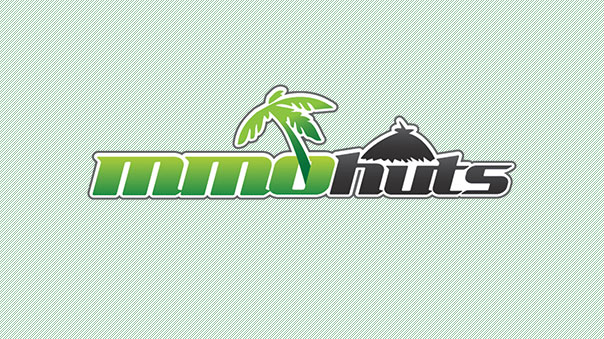 Sony Online Entertainment has announced that DC Universe Online has been switched to a free-to-play model as of today.
The game offers three different levels of content.  Free access players can play any of the base content from the DCUO world, including all raids and alerts not included as downloaded content.  Premium access is given to players whom purchase a minimum of $5 of in-game items.  This will unlock more character slots, additional inventory space, and the ability to hold more money.  Finally, Legendary access is available for a monthly fee of $14.99 with multi-month discounts available.
Legendary access includes all DLC packs, more than 16 character slots, 60 inventory spaces and the ability to form Leagues (the game's guild system).
Sony Online Entertainment also publishes EverQuest II, Pirates of the Burning Sea, and Free Realms.
DC Universe Online Gameplay Screenshot
Source:
DC UNIVERSETM ONLINE NOW FREE-TO-PLAY

SAN DIEGO – November 2, 2011 – Sony Online Entertainment LLC (SOE) today announced that players can now download and play its popular massively multiplayer online (MMO) action game DC Universe™ Online (DCUO) for free. Starting today, all PC and PlayStation®3 computer entertainment system players can create their own legendary superhero – or villain – and join forces with their favorite DC Comics characters, including Superman, Batman and the Joker to either save – or destroy – the planet.

"We are confident that going free-to-play will expand the action combat experience of DC Universe Online by making the game more accessible to every type of player so they can choose to play the game their way," said John Smedley, President, Sony Online Entertainment. "With a portfolio that includes three successful free-to-play games – EverQuest II: Extended, Free Realms and Star Wars: Clone Wars Adventures – we have extensive knowledge and experience to apply to DCUO and are thrilled to be taking the game free-to-play today."

There are three access levels in DCUO: Free, Premium and Legendary. All three levels will provide access to the game and include all game updates and fixes to the game, with each level offering differing game options and features. DLC content and features will also be included for Legendary players, and can be purchased by Free and Premium players.  The levels include:

·         Free Access: New players now have access to the base game content in DC Universe Online, including Gotham City, Metropolis, and all current raids and alerts outside of DLC packs.  Free Access provides players with the ability to create two characters, join a League and many other benefits. Free level players can also purchase DLC packs, additional character slots, and more in-game.

·         Premium Access: Any player who has spent at least $5 USD (including former paid subscribers and new players who have purchased $5 of in-game items) qualifies for the Premium Access level. Premium level players have more benefits available to them than the Free level player, including additional character slots, additional inventory slots, and higher cash limits. DLC packs, additional character slots, and more can be purchased in-game. All previous subscribers are granted Premium Access automatically.

·         Legendary Access: Legendary Access provides the most content, features and benefits of the three access levels.  Loaded with enhanced features, Legendary Access is available for a $14.99 USD monthly fee (multi-month discounts are available) and includes access to all DLC packs at no cost, more than 16 character slots, over 60 inventory slots, the ability to form Leagues, and many other benefits.

DC Universe Online combines  the ability to explore legendary DC Comics environments pulled from the pages of the comic books, popular movies and animated series and fascinating story arcs with fast-paced, physics-based combat, allowing players to pick up buses and other objects in the environment, fly into the air and throw them at enemies; run up the sides of buildings to engage in melee brawls while shooting flames of fire from their hands; or cling to the side of buildings while using a grappling hook to pull flying opponents out of the sky – all while fighting alongside or against the legendary characters of DC Comics and building their own legacy as they embark on  their own path to legendary.

DC Universe Online is licensed by Warner Bros. Interactive Entertainment on behalf of DC Entertainment. For more information about DC Universe Online, visit www.DCUniverseOnline.com.

More information on the DCUO free-to-play access levels can be found here: dcuniverseonline.com/free.

For press assets, including box art, trailers and screenshots, visit: http://bhimpact.gamespress.com/product_page.asp?i=903.
Next Article
Tons of events to celebrate the return of a legendary MORPG
by Mikedot
... with the right build, he can just walk up to anyone he wants and cause them strife.
by Ragachak
Sony Online Entertainment has added a new requisitions tool to PlanetSide 2 players' arsenals - Player Studio, which will allow players t...
by MissyS