Das Tal's Kickstarter campaign is live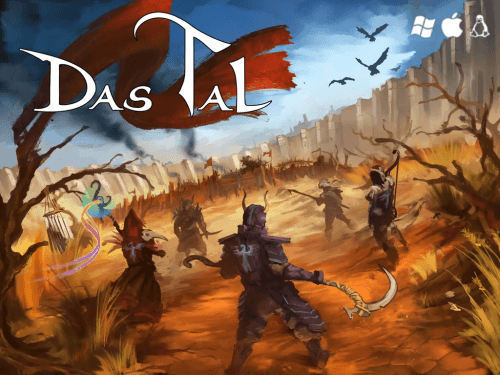 Das Tal has announced the launch of its Kickstarter campaign today. Its development team, Fairytale Distillery, is seeking about US$56,000.

The campaign is primarily to help raise money for artistic assets. As Fairytale Distillery explains in a blog post:

"Rather than just pitching for a lump sum to spend on all areas of development, we have a very specific plan laid out for our Kickstarter funds. With our core team taking care of their specialties, we are able to move development along at quite a reasonable pace. What we can't do is create the massive amount of artistic content required to have a truly impressive game world (at least not quickly). In the end we need hundreds of different assets, small and large. We have had talented freelancers work extensively on Das Tal, but they could only work in stints due to financial restrictions. The cash injection which a Kickstarter campaign offers, makes it possible to bring in these freelance artists for our art sprint."

You can catch the campaign's Kickstarter video here.
Next Article
Aeria Games has revealed its detailed launch plan for its anticipated MMORPG, Aura Kingdom!
by MissyS
During the HeroWarz CBT 2 phase, players can earn amazing, permanent goodies that will then transfer to the OBT phase of HeroWarz!
by MissyS
Turbine has revealed more information about the druid class, arriving in Dungeons and Dragons Online with the Menace of the Underdark expansio...
by MissyS