Robocraft supports MegaBots' Kickstarter campaign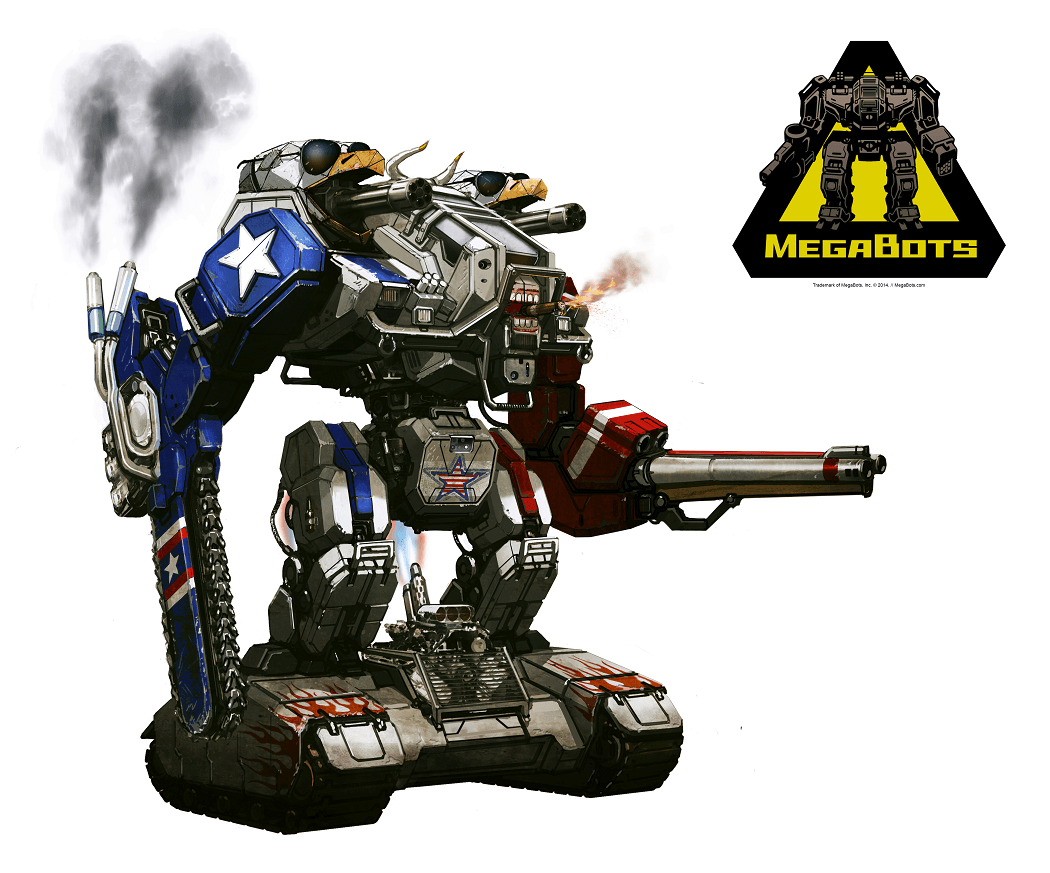 Indie developer Freejam, developers of the hit robot crafting-shooter MMO, Robocraft, are supporting MegaBots Inc.'s Kickstarter campaign, which aims to raise funds to build their next generation fighting robot, the MK.II, for battle in July 2016.
One year from now, the first giant fighting robot duel in the world will take place between two robots and the companies behind them – America's MegaBots with their Mk.II (or "Mark Two") against Japan's Suidobashi Heavy Industries' contender – KURATAS. For MegaBots, this duel is the start of the creation of a new and compelling live action sports league, featuring giant battling robots in stadiums and arenas.
The Kickstarter campaign will enable MegaBots, working with AutoDesk, BattleBots, FonCo, Grant Imahara, Howe & Howe Technologies, IHMC Robotics, NASA, Peter Diamandis and other leading entertainment and technology pioneers to build, test and battle-ready their MK.II.
"We're psyched to have Robocraft as a new partner to our Kickstarter project", said Gui Cavalcanti, CEO of MegaBots, Inc., "further extending the union of real and virtual world engineering in creating giant combat robots for the future of robotic sports and entertainment!"
In support of this project, Robocraft have created a battle-ready, virtual robot of the MegaBots MK.II in their game, available exclusively to backers of the Kickstarter.
"MegaBots' Kickstarter is an exciting and epic milestone in the realization of both of our companies' long-held dreams – bringing amazing battle robots to life", said Mark Simmons, Robocraft's Game Director and CEO. "Hopefully we shall see many of today's Robocrafters as engineers and pilots in the MegaBots, Inc.'s robot spectator sports in the coming years!"
The main and stretch goals of the Kickstarter campaign are:
$500k – basic armour, speed and power upgrades to the Mk.II which will make America's robot 5x faster, 5x more powerful, and ready to engage in melee combat
$750k – interchangeable weapon suite for extensive weapons combinations testing
$1M – advanced balancing algorithm that keeps it steady and resilient while in melee combat
$1.25M – Significantly upgraded for pilot safety in consultation with NASA
$1.5M – Hollywood makeover from a visual effects firm that made robots for films like Star Wars, Terminator, and the Matrix.
The campaign runs until 18th September 2015. For further information about the MegaBots, Inc. Kickstarter, please check out this link.
December was a big month for the Repopulation development team, as it It was a month which saw the launch of Steam Early Access, along with th...
by Mikedot
Aeria Games has announced the launch of Wartune, a real-time strategy MMORPG.
by MissyS
WEBZEN Inc., a global leader in next-generation free-to-play games, announces that the SEASON 8 PART 2 UPDATE (8.2) for the full 3D MMORPG, MU...
by MissyS