Crystal Saga announced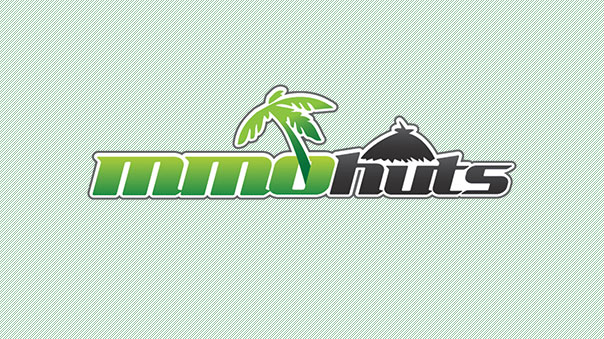 Reality Squared Games (R2Games) has announced Crystal Saga, a new MMORPG joining their platform (which currently publishes Caesary).
Crystal Saga is a 2.5D browser-based MMO, featuring five classes: Knight, Rogue, Priest, Ranger, and Mage, each with two specializations and multiple skills that can be learned as players level up. The game also features a pet system, a transformable mount system, battle wings, auto-routing through "pathfinding," daily events, private shops, and equipment socketing and enhancement.
Crystal Saga Gameplay Screenshot

Source:
Crystal Saga announced

Brief Introduction:

Crystal Saga is a refined free-to-play 2.5D browser MMORPG. Not only does it offer a vast virtual world, but also features a captivating and detailed storyline. Players may choose from five available classes: Mage, Paladin, Priest, Ranger and Rogue. Explore and discover the wide variety of attainable mounts, weapons and items. Find a group and take down wild beasts and barbarians, gaining glory and equipment to aid your progress. Tame a slew of available pets, aiding you and your group in battle. Participate in one of the many daily contests, events and dungeons that Crystal Saga has to offer. What are you waiting for? Join thousands of other players, as you explore and progress through the world of Vidalia! For more information on Crystal Saga, visit http://cs.r2games.com.

About Crystal Saga:
Race:
Knight – Tank, Melee DPS. With a sturdy physique and the ability to equip the heaviest of armor, Knights have no qualms about standing on the first lines to protest their allies .
Retribution: Area physical damage
Protection: Defense, threat and armor

Rogue – Stealth, Melee DPS. There are one moment, gone the next. Taking advantage of stealth and devastating close range attacks, the rogue's enemies often never knew what hit them .
Shadow: Quick single-target physical damage and invisibility
Combat: Stamina and hit-and-run control

Priest – Healer, Support. Known for valuing the wellbeing of allies over their own lives, priests harness spiritual energies to protest and revitalize their companions.
Holy: Healing, support and resurrection
Blood: DoT and area control

Ranger – Control, Ranged DPS. Preferring to keep their enemies at a distance, skilled rangers utilize bows and traps to overcome opposition before reaching arm's length.
Anti-Mage: Ranged physical DPS and magic resistance
Nature: Ranged magic DPS and traps

Mage – Magic DPS, AoE. Masters of fire and ice, mages are able to use their magical abilities to wipe out packs of enemies with little effort.
Fire: Magic damage and AoE Control
Ice: AoE and single-target control

Learning Skills

One skill point is gained with every two levels.
Click Skill (V) to view your class skills. Click + besides a skill icon to acquire the skill.
Drag skills to the toolbar for easy access.
Passive skills cannot be dragged to the toolbar.

Attacking
Hover your mouse over a monster or enemy. Your cursor will change into a sword. Click once (or double click if you have modified your settings) to attack.
Tips:

Pressing ~ will target the nearest monster.

Shift + left click will target a monster without attacking.

Pets
Once you have captured a pet successfully, it will join you for battles. There are a number of options and features for pets. For more details, click Pet (X). Pets will receive the highest amount of experience if the monster is within ten levels of its level .

Mounts
To view your mounts, click Mounts (N). Once you have reached Level 15, you will receive your first free mount through a string of quests. Players may feed and transform mounts to increase movement speed and additional properties. All mounts are transformable. You will receive additional mounts through various quests at Level 30 and Level 45 .

Battle Wings
Once you reach Level 20, you will receive your first Battle Wings by accepting and completing a quest from Monikov, The Dream Master.

Quest Pathfinding
A number of quests implement our pathfinding feature. Either click Quests (T) or view the Quest Tracking module. Underlined NPCs or items have the pathfinding feature. Pathfinding will automatically direct you to the quest location. If the quest does not have pathfinding, simply open the map, click a destination and you will automatically move there .

Events :
Delivery
In an effort to combat the undead legions, please assist us in safely delivering these items to our commanders across Vidalia. In order for us to entrust you with this valuable quest item, however, you must first make a small gold deposit.
Escort
In an effort to combat the undead legions, escort a player participating in a delivery quest safely to the specified delivery poit.
Plunder
In an effort to make this battle a little more interesting

Inventory
Private Shop system
If you wish to sell equipment and items to other players, you may use the Private Shop system.

Socket
In Crystal Saga, you may loot different sorts of Gems. Once you receive equipment with a socket, you can inlay Gems into this equipment to improve its quality.

Enchance
You may strengthen your equipment using the Item Enchantment tab.

Split Stack
If you would like to sell a fraction of your items, you may use Split Stack to split your items up.

About R2Games
R2games is pleased to announce that the alpha testing for Crystal Saga has begun! Testing is available to all existing members and is planned to last for two weeks. Reality Squared Games (R2Games) is a quickly growing international web-game publishing company that strives to provide FREE access to the newest and most successful games on the market. Recently launched, we are in the process of building a thriving community of gamers. For additional information about R2Games, please visit our website at http://www.r2games.com.
Next Article
Mayhem Combat is an arena fighter from Vivid Games, makers of "Real Boxing" and is officially released today on Google Play.
by Ragachak
Internationally-acclaimed mobile game creator IGG is pleased to announce a massive update for one of its most beloved titles - Castle Clash.
by DizzyPW
Curse Voice for Mac, iOS and Android devices is now available.
by MissyS