CrimeCraft GangWars Release Date Announced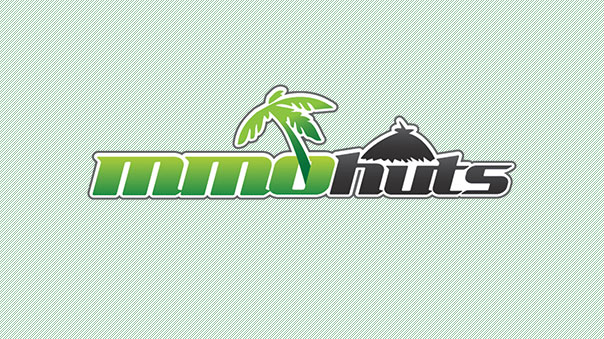 CrimeCraft has set December 5 for the launch of their new expansion: GangWars.  The expansion is poised to offer assorted end game content such as gangs controlling various areas of the city.  The expansion is also set to streamline lower-level play to help newcomers to the game advance to higher levels faster.
The expansion seeks to improve on the RPG nature of the game, in addition to instituting a Quickplay option in addition to the world lobby it currently has.  Free updates will continue to be developed for the game as well, with new weapons, missions and gameplay modes among what's in store.
CrimeCraft is published by Vogster Entertainment.
CrimeCraft Gameplay Screenshot
Source:
CrimeCraft GangWars Expansion set for Dec. 5 Launch

New Trailer Released Today Shows Territory Wars Game Play

NEW YORK, NY, Nov. 18, 2011 – Vogster Online has announced that GangWars, the second major expansion to the free-to-play online shooter CrimeCraft (www.crimecraft.com) will launch on December 5.

Vogster also released a trailer (www.youtu.be/Q5H0qNIFSZ4) today showing off the new Territory Wars feature that pits the player-run gangs of CrimeCraft in combat for control of the lobbies and battle zones of Sunrise City. A new website, www.CCGangWars.com, provides full information on the new features and a new trailer showcasing GangWars.

"We've been working with our community to develop end game content that's relevant for our veteran players and that's what we've created with Territory Wars – it allows gangs to own and control sections of the city," said Lead Game Designer Alexandr Soloveyko. "In addition, we've also streamlined the user experience for new players, with our Quickplay interface which gets them into the action faster than ever."

CrimeCraft  GangWars, is set in the bloody aftermath of the Bleedout Campaign and the destruction of the Scorpion Chamber, the governing body of Sunrise City. Gangs now fight for control of the city.

CrimeCraft GangWars will be available through www.CrimeCraft.com and Steam.

CrimeCraft GangWars features include:

·                 MMORPG Shooter – CrimeCraft takes the best persistent world RPG features (thousands of other players, loot, guilds/gangs, crafting, trading, missions, skills, PvE and PvP Combat) and combines it with the action and skill based gameplay of a shooter.
·                 Quickplay – Access CrimeCraft's core gameplay features through a simplified interface that lets you shortcut RPG gameplay and get right to the action. Players can switch between the streamlined Quickplay experience and the fully featured lobbies with the click of a button.
·                 Free Updates – Frequent huge free content updates. Previous updates have added: player controlled nightclubs, new maps, new gameplay modes, new weapons, new skills, tournaments (daily, weekly and monthly).
·                 Fast and Furious Action – CrimeCraft features 20 maps and eleven game modes including Core Annihilation, an epic game mode that blends PvP and PvE combat. Players cooperate with AI controlled soldiers to destroy an opponent's core while protecting their own.

"We started working on CrimeCraft GangWars soon after the launch of Bleedout," said Vice President of Development Daniel Prousline. "We are very proud of all the new features, but especially Territory Wars. We can't wait to see gangs fighting for control of Sunrise City. I am also very excited about Quickplay that makes the game so much more accessible."
Next Article
Aeria Games has announced a new upcoming MMOFPS to their lineup: Born to Fire.
by MissyS
The apocalyptic fantasy sandbox MMORPG, Xsyon kicks off its weekend event series again this Saturday and Sunday with a highly request Raccoon ...
by Mikedot