Conqueror's Blade Releases 'Knights & Squires' Update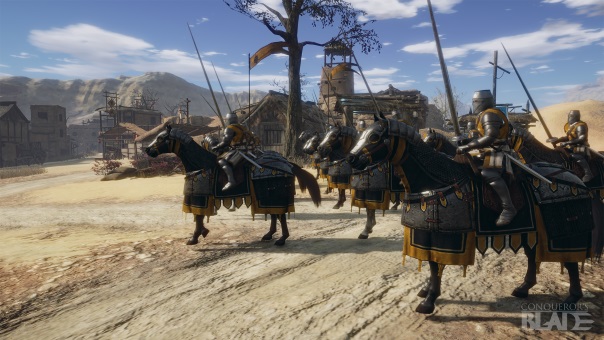 A new update has arrived in Conqueror's Blade today, and with it comes five new units and more. This update, the "Knights & Squires" update will add five new Crusade units to the game – Demesne Spearmen, Squires, Spear Sergeants, Men-at-Arms, and Monastic Knights. They were inspired by the chivalric orders that stood at the forefront of European military for centuries. New Tutorial Quests also come with this update as well as new daily, weekly and fief quests.
Several balancing changes have been made to certain units. Notably, cavalry units have received a boost to their health and base attacks, while the clout of their charge has been reduced by 10%. Additionally, the Dual Blades and Nodachi warlords now have new or altered skills, and join the Longbow and Glaive warlords in receiving stat adjustments in service of a more balanced combat experience for all players.
Grab your sword and gather your potions! Ironhide Game Studio is excited to announce that LEGENDS OF KINGDOM RUSH JUST ARRIVED ON STEAM!
by MissyS
Downhill Masters is an urban racing and management game that will challenge users to help their characters reach their goals.
by Ragachak
Star Trek Online is slated to go fully free-to-play on January 17, but is now opening early access for select players.
by MissyS