City of Steam Dev Diary – GUI Overhaul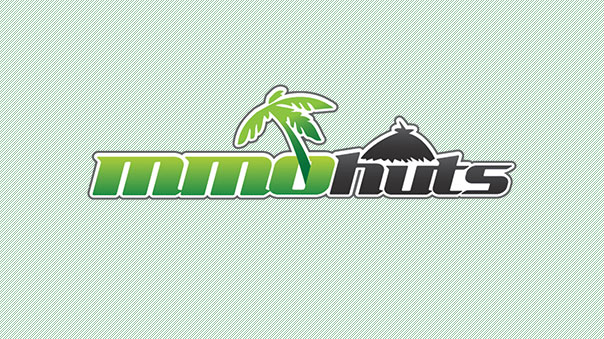 City of Steam Dev Diary – GUI Overhaul
City of Steam is pushing into closed beta an just 3 days and the developer team released information about the changes coming to the user interface.
Starting off they decided to redo the hotbar, they felt it wasn't "HOT" enough. So here is a screen shot of the current hotbar.
"Pretty rad right? We think so anyway. The elements are from left to right: Steambike, health indicator, Block, skill hotkeys: 5 top, 5 bottom, top 5 skill bar toggle, 2 jab hotkeys, the different weapon configurations for easy switching, sheath/unsheathe weapon, steam indicator and pet."

"We liked the basic concept of this configuration, but our GUI (phonetically "gooey" but it shouldn't be as sticky) designer said that he had a plan to make it better! The current one was a little thick and sometimes got in the way of other UI elements, so our designer took on the quest to make the UI, slicker, cleaner and more streamlined and more Steampunk…  all at the same time."
Here is a look at the new hotbar
"From left to right the elements now are: Health indicator, 10 Skill hotkeys, 2 jab hotkeys, emotes, Steambike, pet, sheath/unsheathe weapon and steam indicator."

"But wait, EMOTES??? Yes emotes! /gasp! We've added the button now and the actual emotes will follow very closely; it's actually been the most highly requested social feature for a while now! We'll keep you updated on which emotes and when they're going to be implemented on the forums. But let me tell you, we're all pretty /happy about it as well. (/yay, /me does victory dance)"

"As you can see we've reshuffled some of the elements, took away the block icon (you can still use Q to block though), we've put all 10 skill slots on a single bar and made the weapon configuration switcher a floating element."

"We're really curious about what you guys think, so please let us know in the topic!"

"Also, to tease you a little, we're thinking of changing some of the other UI elements in the game in line with this style, so more saved screen-space, more awesome Steampunk styling and better readability!

What would you like to see?"

– A Post by the development team of City of Steam
Head over to the City of Steam forums to leave feedback for the new changes!
Source – http://www.cityofsteam.com/this-hotbar-just-got-cool-gui-overhaul
Next Article
After an in-game update going live later this week, Lord Drakkon - the first new official Mighty Morphin Power Ranger created in over 20 years
by Ragachak
Webzen has announced that Age of Wulin's next expansion, Chapter 9: Ancient Secrets, will go live tomorrow, October 18.
by MissyS
Brains are on the menu this season, as free-to-play shooter Counter-Strike Nexon: Zombies prepares to roll out a gruelling and ghoulish update
by MissyS