Christmas festivities arrive in Pockie Ninja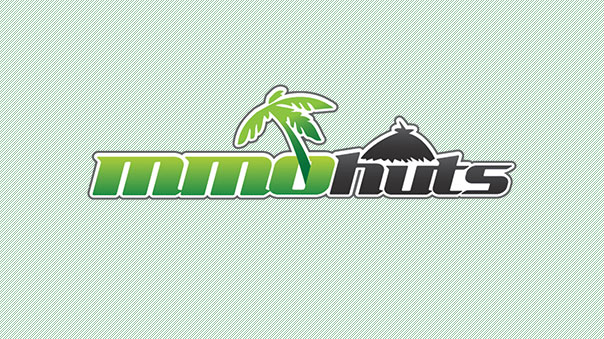 Pockie Ninja has released new content today for players looking for a little holiday fun.
From December 18 until January 18, players can visit a new Christmas map and participate in challenges, including achievements involving the Arena Contest, defeating the Big Snowman or Evil Santa Claus, and collecting Christmas Trees. Players can also find more gifts by defeating Las Noches or Valhalla over ten times.
Players who are online between 20:30 and 21:30 server time each day between December 23 and 26 will earn a special in-game gift for being online.
Spenders can also earn extra gifts, including gift bundles for those who top up with 400 or more gold for three consecutive days and an S-ranked Tailed Beast pet for topping up their account the first time by January 15.
Pockie Ninja is published by NGames, which also publishes Navy Force and Immortal King.
Pockie Ninja Gameplay Screenshot

Source:
Festive Fun with Pockie Ninja

Christmas treats aplenty for players of the Naruto and Bleach MMO

Christmas is coming early for players of Naruto and Bleach inspired browser-based brawler, Pockie Ninja, with publisher NGames announcing a slew of festive treats for all of their budding ninjas.

He's always watching, knows when you're sleeping, and sneaks in unnoticed…is Santa a ninja?

If he is, he's the greatest ninja of all time! This year, Santa is spreading a Naruto and Bleach brand of festive fun in Pockie Ninja; unloading a sack-full of free gifts on players of the free-to-play MMO.

New Christmas Map
For the whole month between December 18th – January 18th, a brand new Christmas event map will be available for players to explore and participate in a number of exciting festive challenges.

Achieving 5 victories in the new Arena Contest; crushing the Big Snowman 15 times; defeating the Evil Santa Claus 10 times; collecting mini Christmas Trees; and more; will unlock a slew of fantastic free gifts for all participating players.

Free Gifts For All
>From December 23rd – December 26th, players online between 20:30 – 21:30 each day will receive a special in-game gift in their account – just as a thank you for being online.

Taking on the towering Las Noches challenge, or exploring the depths of Valhalla, more than ten times during this period will also reap further free gifts for players. More gifts are unlocked the more times players take them on.

Top Up and Win
Players topping up their accounts for the first time between December 19th – January 15th can bag themselves a free S-rank Tailed Beast pet and further free gifts.
More gifts are unlocked the more gold that is topped up, including wishing pots and pet skill books.

Meanwhile, all players who top up with 400 gold or more for 3 consecutive days will receive huge gift bundles to boost their account strength for the brilliant festive brawling.

Last month, NGames unleashed Chapter 6 on Pockie Ninja, the latest update to hit the anime-inspired MMO. The update introduced a new game-wide Card System that all players can use to collect and exchange special cards for free in-game items.

The massive update also increased the Newbie Quest levels to level 26, making the game more accessible to new players. New items, synthesis formulas, special high level sets, and brand new in-game titles were also added.

Players can even work in tandem with their friends by exchanging cards with each other through the new My Card House feature.

You can celebrate Christmas with Naruto and friends this year for free by signing up and playing Pockie Ninja now: http://www.pockieninja.com
Next Article
By the time you read this, the latest update for RIFT: Prophecy of Ahnket will be here, entitled "Celestial Storm" will be here.
by Ragachak
The curriculum prepares high school students for careers in the games industry.
by MissyS
The snail team is happy to announce the release date for the upcoming expansion to Age of Wushu. The next expansion, called Winds of Destiny w...
by Mikedot