MU REBIRTH Returns – WEBZEN Kicks Off Second Beta Celebration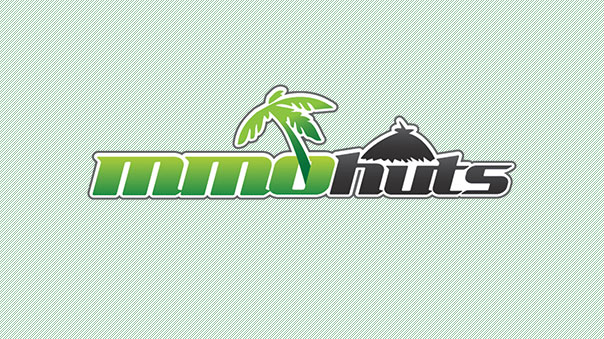 WEBZEN, a global leader in next-generation free-to-play games, launches the highly anticipated Second Beta Celebration for MU REBIRTH: The Official PVP Server. Starting today, players will be able experience this new action-packed RPG without having to worry about activity being wiped after beta ends. To celebrate the thrilling return of MU REBIRTH, WEBZEN also kicks off a series of free giveaways and special in-game events for players to enjoy during second beta. The Second Beta Celebrationends August 21 at 8am (Global Standard Time).
Second beta for MU REBIRTH will be available to all players and does not require a beta key code for activation. Unlike the game's closed beta test, all activity during the Second Beta Celebration (including character creation, leveling and item purchases) will be saved after the beta period has concluded. This provides all players with the opportunity to strengthen their characters in preparation for MU REBIRTH's Massive Global PVP Tournament. Details on the game's Open Beta will be announced shortly after the Second Beta Celebration ends on August 21.
MU Rebirth Giveaways
Free In-Game Cash Giveaway – WEBZEN has teamed up with 38 MMO sites to offer players free in-game cash. During the beta period, gamers can visit WEBZEN's partnering sites to obtain free codes, which can be redeemed for 3000 cash points. These points can be used to purchase weapons, armor, enhancements and other items in MU REBIRTH.
W Coin Giveaway – Players will be rewarded with W Coins just for being a part of MU REBIRTH's second beta. All participants who log into the game will automatically receive 100 W Coins (C). For every 10 Rebirths, each player will receive an additional 100 W Coins (Players will be rewarded for up to 50 Rebirths, which can be redeemed for 500 W Coins). The Top 10 Rebirth Players will also be rewarded with 10,000 additional W Coins. (W Coins will be distributed on August 28 (GST) after maintenance. Please check WEBZEN.com for promotion regulations.)
MU Rebirth Events
Epic Moment Event – WEBZEN wants to reward players for sharing their most epic moments while playing MU REBIRTH. Players who record themselves playing the game during second beta and upload their video to YouTube (or any other public video hosting site) will receive 500 W Coins (P). The Top 3 videos with the most views by a designated date will also earn additional prizes (1st Place – 5,000 W Coins, 2nd Place – 2,000 W Coins, 3rd Place – 1,000 W Coins). (All participants must follow all of the requirements designated for this promotion in order to receive W Coins. Official rules and regulations will be posted on the MU Rebirth website).
New Player Level Up Event – New players can earn free in-game cash for participating in the Second Beta Celebration for MU REBIRTH. All new players who have signed up for a WEBZEN account within the last year will be rewarded with up to 600 free cash points for leveling up their characters. (Offer only valid for new members who have created a WEBZEN account after August 30, 2012. Please visit the MU Rebirth website for details).
Daily GM Events – WEBZEN has recruited GMs from all over the world to offer localized assistance to all MU REBIRTH players and host exciting in-game events on a daily basis. Players can win virtual prizes and currency by participating in special missions, team building exercises and fun events inspired by popular games such as Hide and Seek, Word Scramble and Capture the Flag.
Obviously with a new release each year, many people will raise their eyebrows with the progress they might make in each new FIFA game. It's ...
by Proxzor
The online role-playing game "Dragon's Prophet" just received a major update for mounted combat. A trio of healing, tanking, an...
by Mikedot