Celtic Heroes: "Shadows over Beltane" Update Now Available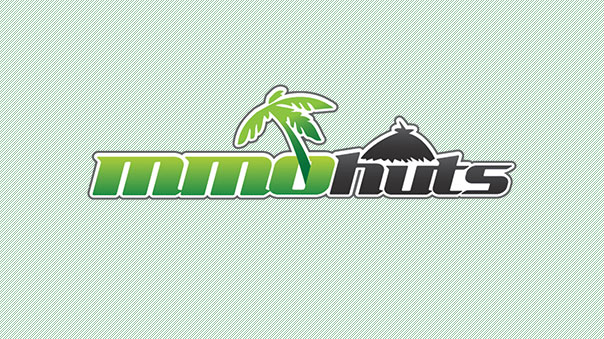 Today, One Thumb Mobile have announced the latest free update expansion for Celtic Heroes. The "Shadow's over Beltane" is available from June 3rd on iOS and 4th on Android 2014. Shadows over Beltane updates the current Android and iOS Celtic Heroes to include brand new summer season content, whilst Android users will also be able to explore two new zones.
Already available on iOS and now available to Android players, the world beneath Lir's Reach, includes the twisted tunnels of "Fingal's Cave" and the subterranean waterways of "Dunskeig Sewers".
In addition to the Android expansion, the Shadows over Beltane event kicks into action – available on both iOS and Android devices. Entirely free to download, the summer event brings "The Green Man" along with new quests with unique rewards, new armour fashion and weapon traders. Heroes can also now pit their might against the mighty "Warlocks of Tor Caith".
Phil Harris, Game Content Developer at One Thumb Mobile speaking about the Shadows of Beltane event explains: "We're excited to release the next expansions to Android and this year's summer event on both iOS and Android. This is a great time to become Celtic Heroes. Players can join our Massive Multiplayer Online Role-Playing Game and engage in our Beltane summer event, teaming up with other players and battling against the forces of evil.
The malevolent Warlock's of Tor Caith have arrived in the lands of Dal Riata; their aim to suck the very life from the world. Together with their evil minions they aim to bring the end to summer.
Players must now stand against them and help The Green Man rally the forces of good to combat this threat and bring the spirit of nature back to the Celtic Lands."
Finally, in celebration of the Shadows over Beltane and the Android update, there will also be a Double Platinum sale from Friday 6th June until Sunday 8th June where heroes will be able to receive double the usual amount of in-game currency on each purchase.
For further information please visit www.celtic-heroes.com
Next Article
What makes this game harder is that you have to control three individual Pilots. These Pilots are your heroes of the game.
by Proxzor
We got the chance to hear about the future of Black Desert Online, meet the producers, and experience a little bit of what's to come.
by Inohe
Today Hirez Studios revealed what's coming in their next patch to third person Mythology MOBA, SMITE via Twitch livestream.
by DizzyPW