Shot Online Celebrates Over 10 Years of Game Updates and More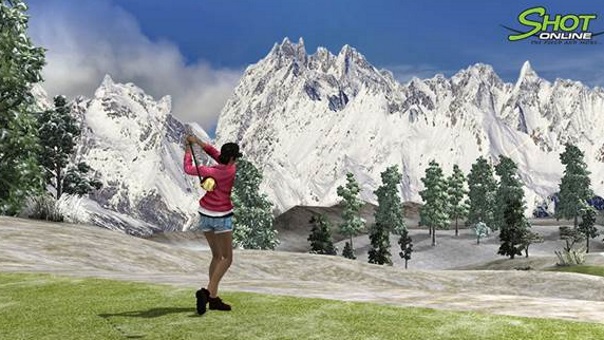 It's hard to keep an online game fresh, much less fun for ten+ years, Shot Online has successfully done just that. They've done more than survive for ten years, but have consistently updated and kept the game fresh, and have even had a user who went from simply playing an online golf game to being a competitive, pro golfer in real life. The longevity of Shot Online is owed not only to the competitive and technical aspects of the game but also to the community and social elements. Golf lovers are brought together through guilds in the game, which can be compared to well-known golf clubs in real life. Online competitions are one of the things that make Shot Online special and have inspired the half-German/Iranian golfer, Ali Khazanbeik to develop his love for the sport. He answered the call of the Iranian National Team to play in several tournaments and now studios at the University of Texas, with a focus on golf. On October 24th for European servers and October 25th for the US server, Shot Online will introduce another content update, revamping the course-selection UI by adding three new game modes: EXP, Drop and NG Courses. A new course will be regularly selected as an EXP, NG (in-game currency) or Drop Course, in which players will receive enhanced EXP/NG gain or drop rates. This new update allows players to "funnel" into specific game modes and easily find companions to play with. In addition to these features, new items called "Artefacts" are being introduced to the game. These can be obtained through daily play-time rewards and drop occasionally while playing golf, with increased drop chances when playing on the "Drop Courses". These artefacts can be used to craft EXP items or costumes which were previously only sold via the in-game shop.
In addition, another update is comign to rework the subscription packages, including two new soft-sub tiers, currently labeled "Deluxe" and "Luxury". These are cheaper and work independently from (or in combination with) the existing Platinum Subscriptions and therefore open more options/choices for players. The two new statuses allow players to gain daily NG, catch up with some extra EXP, and receive daily item rewards.  Everyone above level 110 will receive 30 days of Deluxe to try out after this update launches. Meanwhile, WEBZEN is currently working on the release of a real-time, multiplayer mobile golf game Shot Online Golf: World Championship. After the previous closed beta, the Shot Online Golf team is paying close attention to user feedback and is sharing golf information and tips with the community. Interested players are invited to join the official Facebook community below.
Next Article
An adventure millions of years in the making comes to Old School Runescape: Fossil Island! All levels of adventurer in Gielinor can take part!
by Ragachak
Cloud Chamber is a new multiplayer game where players work collaboratively to unravel a mystery of murder, music and astrophysics. Starring Ge...
by Mikedot
JC planet has announced that they will start H.I.S (Heroes in the sky) service from Feb. 5th. With this, JC Planet will be able to add more ga...
by Mikedot