C9 Begins Open Beta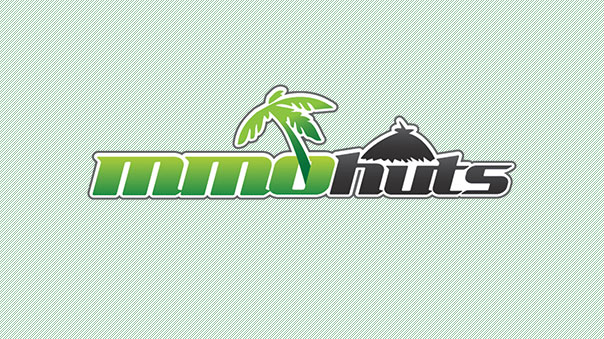 Webzen has announced the launch time of Continent of the Ninth Seal (C9)'s open beta.
Open beta will begin on June 30 (Saturday) for all players. Select players have had Early Access since June 27, giving them a three day head start. The open beta will include four classes: Fighter, Hunter, Shaman, and Witchblade.
C9 has also been chosen as an official title for the Game and Game World Championship 2012 global tournament, which will have its European finals in August and American/German finals in October. The Championship Finals will take place at G-Star 2012 in South Korean in November.
Webzen also publishes Archlord and Arctic Combat.
C9 Launch Trailer
Source:
The Open Beta for 'C9' starts June 30th

WEBZEN Inc. (WWW.WEBZEN.COM), the Next Generation of Free-to-Play Online Games, begins the OBT (Open Beta Test) for the Unrivaled Action RPG C9 (Continent of the Ninth Seal).

On June 30th Pacific Daylight Time (PDT), the OBT of C9 will begin, following the Early Access Event which has been ongoing since June 27th. Up to this day, WEBZEN focused on content development, localization, and various events to meet the player's feedback to create a player-oriented game. For this, C9 had three previous beta tests, and the 'C9 Championship' finals that was successfully held during 'E3 2012' in Los Angeles, America.

C9 is a highly anticipated Action RPG game featuring but not limited to diverse PVP combat, endless skill combos, precise controls, and ultimate fury skill. With the start of the OBT, the classes available to play are Fighter, Hunter, Shaman, and Witchblade. Witchblade is one of the most anticipated classes in C9 that was added from the OBT that can specialize in either ranged frozen magic or splendid aerial combos.

Additionally, C9 has been chosen as an official title for 'Game and Game World Championship (GNGWC) 2012' global tournament event annually hosted by KOCCA (Korea Creative Contents Agency). This tournament will commence Europe region's Finals in August, 2012 at 'Gamescom', Germany along with America finals in October. Finalist of each qualifying round will be given an invitation to the Championship Finals at 'G-Star 2012', South Korea, in November this year.

Jihun Lee, Head of Global Publishing, said, "We have been focusing on content development and to advance C9 into the world of e-sports." He also said, "We hope many players will participate in the OBT and experience the new level of Action RPG".

More information about the Action RPG 'C9' can be found at the official Facebook community (www.facebook.com/C9Webzen) and website (c9.webzen.com).
Next Article
Bitbox approaches the end of development for Life is Feudal: MMO, one last Closed Beta Test starts today.
by Ragachak
Forged Chaos, the creators behind Trails of Ascension, an immersive Sandbox MMORPG, has recently revealed that one of their development goals ...
by Mikedot