Bright Shadow Episode 1 Overview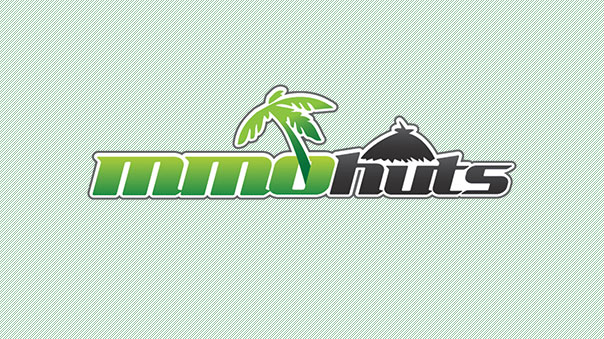 We've just received a lengthy overview document from Gamepot for their free to play MMORPG Bright Shadow. The game has had the first major patch implemented, called Episode 1.  Some of the new features include an increase in the level cap to 70 and additional class specialization options. A detailed explanation of each new class and an overview of the story is provided as well.
Full Release:
Bright Shadow: Episode I Overview

Bright Shadow Story

Chapter I: Before the awakening of the new world (before Episode I)

"Light and darkness are two sides of the same coin. The choice lies within our souls."

– Soul Master Graves

For over a century, the civilization of Luciena has known the mysterious properties of Soul Power. Soul power exists within every facet of the universe, in all sentient beings, and can be manipulated for power, benevolence, or evil. Lucienans used this power to create a peaceful society.

However, deep within the Umbra Realm, nefarious beings sought to use this power to rule Luciena, using Soul Power to corrupt themselves into monstrous forms that show no mercy or regard for life. The Umbra believe that the only true path to unlocking the secrets of Soul Power is to enslave, oppress and kill others—death being the final barrier to unlocking said power.

For years, Luciena endured endless attacks at the hands of the Umbra, and their leaders, the PenUmbra—powerful creatures that ascended in power and now led the Umbra on an endless path of destruction. To protect themselves, the people of Luciena began to study Soul Power to defend themselves.

Then, four societies emerged, dedicated to studying Soul Power:

• The Order of Masamune – A WARRIOR society, dedicated to the art of the sword.
• The Sorcerer Society – A school of magic, devoted to the pursuit of sorcery
• Neo Machina – A guild of brilliant inventors, committed to technological innovation.
• The Nature Collective – A group advocating the beauty of nature, and the serenity it offers.

These four societies formed a cornerstone for using Soul Power as a lethal weapon against the Umbra. Now, with the battle lines drawn, an epic war has begun, with the four societies united to stand against the forces of darkness, with total control of Soul Power hanging in the balance.

Chapter II: New discovery of unsealed land Abraxia Episode I begins.

The efforts of the four brave societies brought peace to the land. However, evil spirits still remain, and the adventures of the brave societies continue.

Legend speaks of a continent in the north named Abraxia. Once filled with peace and wonder, the land was gradually corrupted. Evil spirits changed the land little by little, until those who could help had been sealed away.

Abraxia saw peace again, but evil kept its tenacious grip on the land. Now the time has come. The monsters have awakened. Rumors of strange affairs and incidents have run rampant.

In order to restore peace to the world, the four societies must band together. They train in the ways of their ancient masters to evolve into powerful warriors. Some of them dared to delve further into the ancient ways of their chosen class.

Abraxia

A world's destiny lies in your hands. Welcome to Bright Shadow: Episode I!

Game Features

Bright Shadow's key features are as follows:

1. Collectivity, Trading and Diversity – Monster Card System

There are more than 500 monster cards. Collecting Monster Cards allows you to summon them in battle, trade them in for special items, and trade them to other players and more! Players trade and collect cards, customizing and expanding their game play.

2. Unique System – Soul Power/Reiki System

Harnessing energy is the key to success—this energy can be stored for extra skills, sold to other players, and used for additional abilities in combat! When you win the battle with monsters, the Reiki you obtain will empower you.

3. Monsters join you in battle

These companions can help you do everything from item gathering to fighting! These omnipresent companions can even give you a ride when you are weary. More than that, you can mount on them and move faster!

4. Guilds

Bulletin boards. In-game Guild Halls. Perks. Playing with your friends has its advantages!

5. Crafting

Custom armor and weapons are just a touch away. The higher your level, the greater your crafting ability. Depending on your class and job, your amor and weapons are different.

6. Hunter Stone

Need a party? No problem. Call upon the Hunter Stone to find others in your area and form a group!

7. Mail system

From an in-game friends list to in-game player mail, you'll never feel out of touch—but if you do, you can always send them a gift!

8. High Quality 3D Graphic and Cuteness

One of the strengths of Bright Shadow is the quality of the graphics. There are lots of monsters as well as a variety of costumes characters. In addition to fantastic gameplay, players will also enjoy high quality graphics and an endearing fantasy world.

9.Updated Content

Bright Shadow, like other Gamepot USA game, is free to play game. When you want to expand your game play or make your character wear costume, items and others etc, you could have the choice to buy the items as you like! Moreover, the contents are weekly updated and you could have lots of events there…

Now, Episode I features new class upgrades, new continents, increased functionality and diversity of game play. For the latest information, please visit http://brightshadow.gamepotusa.com/

What's new in Episode I?

1. New Class Specialization Options!

Magicians can transform into Exorcists; Machinists can pistol-whip their way to Gunslingers; Fighters can unleash their inner Demon Slayers…and much more! Now up to level 70 are available.

KNIGHT

You must be a Warrior to progress as a Knight. Knights are known for their defensive prowess; they are skilled at protecting their companions. They excel at defense and they can also attack enemies from a distance.

Features

Defensive capabilities form the core of the Knight's skills

Knights have greater health and defense compared with their offensive counterpart, the Demon Slayer

Knights can reallocate their offensive skills to bolster their defensive prowess

DEMON SLAYER

You must be a Warrior to progress as a Demon Slayer. While Demon Slayers share some of the Knight's abilities, its ferocious attacks and unholy magical defense are more than a match for the Umbra.

Features

Demon Slayers call on Dark Soul Powers for their skills–spritual bullet attacks

They can augment their offense by sacrificing some of their defense.

While they share some skills with Knights, their use of unholy arts sets them apart

TAOIST

You must be a Magician to progress as a Taoist. Taoists wield great power through their enchanted amulets, casting exceptional ice and fire-based spells which decimate Umbra; yet their power is bound to the amulets that grant these skills…

Features

Mystic Amulets – Each has a differnt use, from elemental damage to status effects. Choose wisely!

Taoists can craft Amulets.

Taoists cannot use their skills without Amulets.

EXORCIST

You must be a magician to progress as an Exorcist. Exorcists can focus their attention on one monster, or an entire horde. Exorcists use darker magic and cast a plethora of attack or effect spells that can attack one or many Umbra.

Features

Exorcists' skills are effective against legions of monsters

Exorcists require only their wits and skills to fight (no items).

Owing their allegiance to the Sorcerer Society, Exorcists tend to have lower attacking and defensive prowess.

ARCHER

You must be a Machinist to progress as an Archer. As the name states, the Archer can attack enemies from a distance by using their bow. They can also craft and strengthen weapons and armor.

Features

Can craft all-new items, armor, arrows, bullets and more!

Can upgrade armor and weapons.

Running out of arrows is a death sentence for an Archer. Prepare accordingly!

GUNSLINGER

You must be a Machinist to progress as a Gunslinger. Gunslingers are known to snipe enemies at a distance. They can also craft bullets, improve armors, and upgrade weapons.

Features

Able to improve 1st and 2nd class armor and weapons

Engineering skills. They can craft base materials, such as steel, copper, iron–all needed for weapons.

A Gunslinger without bullets is soon-to-be-dead weight. Plan accordingly!

ILLUSIONIST

You must be a Shaman to progress as an Illusionist. Illusionists can use multiple range attacks and also progress as different spiritual beings.

Features

Illusionists can attack and strengthen themselves by transforming into powerful spiritual beings.

Illusionists are able to cast multiple range attack skills.

The SP consumption of an Illusionist is faster than other classes.

MYSTIC

You must be a Shaman to progress as a Mystic. Mystics, in communion with the heights of Soul Power, heal their party, cure status effects, and transport their party across the land.

Features

Group Healing – restore HP to your nearby friends

Teleportation – Teleport to different locations quickly.

Mystics are weak in battle and should not fight monsters alone.
Next Article
Those of you who enjoy traditional MMORPGS that have elements quests and dungeons, Allods Online is a good alternative to WOW.
by Guest
Big news on the War Thunder front: An expansion to the Naval Forces section of War Thunder.
by Ragachak
Trion Worlds and XLGAMES start the first beta of ArcheAge with over 1 million registrations.
by MissyS