Brave Nine Introduces Play and Earn Terra Server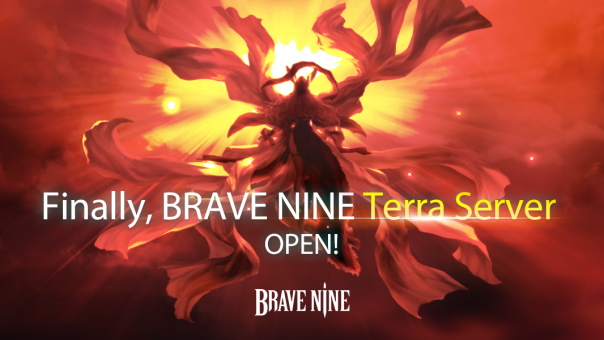 NEOWIZ is pleased to announce that Brave Nine will be opening a brand new server that brings players the same great game alongside terrific ways to be rewarded for doing the things they love best in the game. The Play and Earn Terra server will be opening its gates on Friday, May 13th. The development team respects players' time and effort invested in the game and is ready to reward players as they acquire valuable cryptocurrency through this innovative new program.
That's right! Players will be able to earn real-world cryptocurrency as easily as 1-2-3!
Players log in and play as they always do but with the new bonus of starting to earn Purified Terra (PT) through PvE challenges and PvP competition battles.
One way to spend Purified Terra is to use it to exchange for Brave Tokens which can further be exchanged into the Neopin Token!
Players can also opt to use Purified Terra to create a mythic mercenary character and/or a Rune item. As more PT is earned, it can be used to further enhance these characters and items. When fully upgraded, the mythic mercenary character and/or Rune item can be exchanged for real-world cryptocurrency.
This is an amazing opportunity for the Brave Nine community by way of thanks from everyone at Neowiz. Learn more about this exciting new server and program by visiting the Brave Nine site.
Terra server players need not worry about missing out on all the great goodies surrounding the Brave Nine fifth anniversary. Neowiz will be raining down the celebratory events and goodies on the Terra server as well as the standard game server.
MLB Perfect Inning 2018 is back and is now available worldwide on both iOS and Android devices.
by Ragachak
The gamigo group announced that several of their games are getting spooky over the course of the Halloween season!
by Ragachak