Boundless Adds Farming With the Harvest Era Update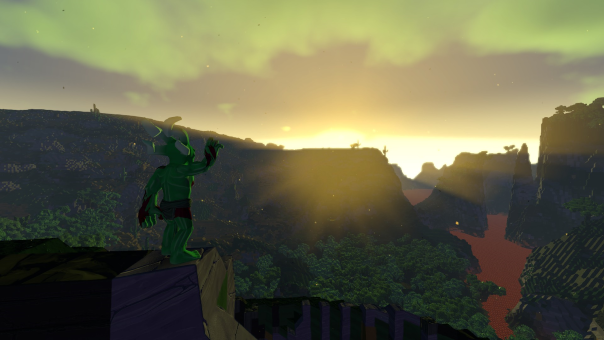 The Harvest Era is upon Boundless, and with this, farming is available in the public test build.  With Farming, the developers go over what players can expect in a recent blog post, which can be found in the link below. In Boundless, Organic Crops will await, such as Earthyams and Starberries, but there will be some new items to grow in the ground. In addition, there are Inorganic fuel crops, such as Combustion Fraction and Kindling Mass, which are cultivated underground. When on Gem or Lucent Exoworlds, players can also acquire Goo from Kernels.
A host of new tools will also come with the Harvest Era, and while it's easy to get started farming, there's plenty of depth to be found in this new system. Some sites are better than others in terms of producing produce, after all. From finding the right type of soil, having space, and even irrigation, there's plenty to this update to Boundless. This update will also have placable liquids for the first time, whether it be water or lava. If that weren't enough, using the Goo and Color Sprays, you can harvest Goo Pigments, and ultimately create art.
Wargaming has launched its latest update, 7.4, for World of Tanks.
by MissyS
Independent developer Wyrmbyte announces that their new MOBA, Dragons and Titans, has received several important updates, including the new Ic...
by MissyS
WonderKing Online has officially launched into Closed Beta on July 16th, 2009. Hopefully Ndoors delivers another great MMORPG.
by Guest