Blocklords Offers Early Access Pre-Registration and New Trailer Series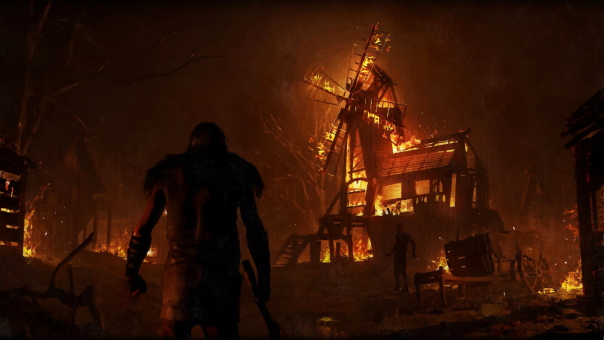 via press release
MetaKing Studios' highly anticipated medieval strategy MMO BLOCKLORDS has officially opened pre-registration for Early Access, inviting players to begin building their legacies in a brand-new type of multiplayer universe where players' deeds directly impact their characters, other players and the world around them. BLOCKLORDS is a genre-defining grand strategy game wherein players own unique playable Heroes whose actions and choices will directly shape the history and future of the realm. The first cinematic trailer teases the game's iconic characters and medieval drama. Early settlers can stake their claim in the game's history by pre-registering now for BLOCKLORDS Early Access. Those who sign up during the pre-registration period will be able to claim their Hero for free.
BLOCKLORDS lore is being developed by an award-winning writing team, including Steve Ince (The Witcher, The Witcher 2: Assassins of Kings, the Broken Sword series), Paul Irwin (director of the interactive drama series TryLife), Alison Norrington (Dark Detour, founder of storycentral) and Bodie Cambert (WITCH: Fated Souls, Afterlife: Wandering Souls). BLOCKLORDS will feature a sophisticated Game of Thrones style narrative where players define the storyline.
Later this year, players will have a chance to claim the first iconic Legendary Heroes, an extremely limited subset of one-of-a-kind Hero characters with special traits and backstories significant to the game's founding lore. As with all Heroes, traits will pass through to their descendants, giving players access to the legacy and the rewards these Heroes bring for generations to come. Meanwhile, players who prefer to showcase their skill will have the option to begin as Farmers and grow their legacy from the ground up, developing their unique traits and resources through time and strategic ability. Whether players choose to pledge fealty to a Lord, pursue the crown or invoke mayhem on neighboring plots of land, the world will be theirs to build, develop and claim as their own.
Players can pre-register here to claim their free Hero for Early Access. Limited supply only.
Black Desert Online's popular "Mysteries of Summer" returned to the game last week, following the success of last year's e...
by Ragachak
Alcatraz, the next major in-game update for the free-to-play interconnected video game and TV series Defiance, is now live.
by MissyS
Today, French/Swedish developer Lightbulb Crew announced that their long-awaited MOBA-Shooter hybrid, Games of Glory, is now live on Steam.
by DizzyPW