Bless Online Discusses the Assassin Class, 70v70 PVP and More in Producer's Letter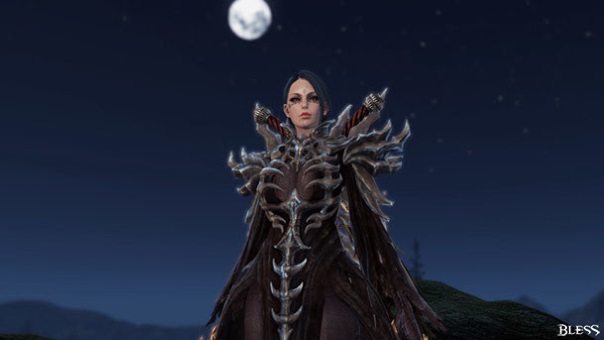 The latest Bless Online Producer's Letter disclosed that in the second week of August, a huge update will be coming. The first thing coming in the update is the Assassin class, and while they aren't going to reveal everything, we have a brief taste of what to expect. Both the Hieron and Union factions will have access to the Assassin. Hieron will offer Habicht, Sylvan Elf, and Mascu Assassins, and Union will feature Amistad, Aqua Elf, Pantera and Mascu Assassins. Masters of stealth, they will be capable of poisoning, ambushing and stabbing their foes in the dark. All that matters is that their target dies in the darkness.
The Siege of Castra will also be coming during its scheduled times, which caps at 70 vs. 70. Players of opposing factions will do battle in this large-scale PVP battle. Another feature will be the Dominion Contract, which is a contract that grants the authority to rule a specific territory within a faction. These last for 40 minutes and guild leaders are able to place bids using Guild Influence. The guild leader who wins will become a Lord, and that guild will be able to join Capital War. The Capital War is the battle to determine who holds the top rank of their faction (either Protector Marshall or High Praetor). During Capital War, players and guilds will be able to earn rewards for both victory and participation. Players can look forward to more info on this soon.
"Often in MMOs, it is difficult for new or small guilds to compete with bigger, more established ones. With Dominion Contract, we aim to give those smaller guilds a chance to compete on the same level as larger guilds, as everyone competes in point bidding rather than PvP (which would put guilds with less members at a disadvantage). During Capital War, smaller guilds are able to ally themselves with other guilds of their faction to achieve success!"
By the final day of E3, all schedules have broken down and the show has turned into a free-for-all. Press and businessmen alike are rushing le...
by DizzyPW
Day 2 of the show saw some of worst weather I've encountered in five years of working PAX. Cosplayers were tramping each other running fo...
by DizzyPW
Eden Eternal has released the new Ranger class, an increase in the level cap, new maps and dungeons, and improved PvP content.
by MissyS