Black Prophecy launches in North America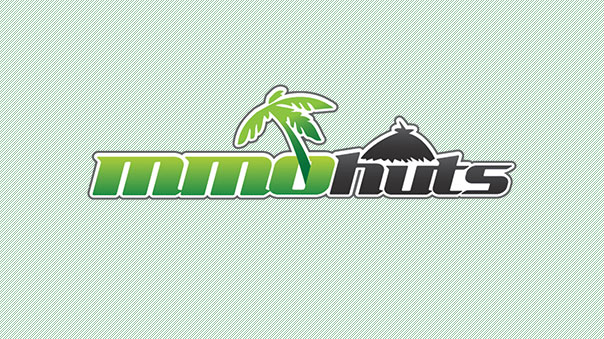 On the heels of the release of its first major update (Episode 1), Black Prophecy has now officially launched in North America.
Black Prophecy initially entered beta for North America at  the same time that Europe's servers officially launched.
Black Prophecy is published by gamigo, which also publishes King of Kings 3 and Loong.
Black Prophecy Gameplay Screenshot

Source:
Black Prophecy Cleared For Launch!

The Long-Awaited Space Combat MMO Officially Launches In North America.

New York City, July 13, 2011 -German-based free-to-play MMO publisher, gamigo is excited to announce the long-awaited space combat MMO, Black Prophecy has officially launched in North America starting today. After a successful open beta, valuable feedback from the closed beta and the support of the large community, Black Prophecy will launch as one of the most elaborate and comprehensive space combat games ever to grace the free-to-play market.

"Black Prophecy has already raised the bar for Free-to-play games in the European market and now North American gamers will be able to experience one of the most expertly crafted space combat experiences available online today," said Patrick Streppel, Executive Board Member at gamigo.

Developed by Reakktor Media, Black Prophecy is a beautifully rendered MMO complete with a rich sci-fi back story that takes players on a journey into space to experience fast-paced, real-time combat in countless missions and epic battles. North American players have waited for lift off and now the time has come to experience exciting PVP, modular ship design and a deep crafting component steeped in state-of-art graphics and a rich storyline. Right from the start, players will be drawn into the frenzy of space combat while following the rich and exciting background story. The story is told in spectacular cutscenes complete with voice-over recordings and a top-quality soundtrack.

Players can choose to join one of the two factions: the genetically-perfected Genides or the cybernetically-optimized Tyi. Whichever side they choose, there's lots to be done in the vast endlessness of space. Besides the story missions that unveil the plot, players can also complete hundreds of action-packed PvE and PvP missions or group up to form clans. Together they can collect resources and build their own clan station, which can then be expanded upon with a variety of different modules. Ships can also be customized to suit each player's preferences using some of the countless building parts available.

Players can download and play the game for free at http://blackprophecy.gamigo.com and delve into vast online universe full of action and adventure.
Next Article
Albion Online is a game I have loved a lot for the last three years, but also started to hate.
by Proxzor
This afternoon, Hi-Rez revealed its patch notes for Smite Patch 3.2: Rolling Thunder.
by MissyS
Our Senior Editor takes a look at Captain America: The Winter Soldier - The Official Game, a tactical RPG available for mobile devices.
by MissyS