Big Patch for Atlantica Online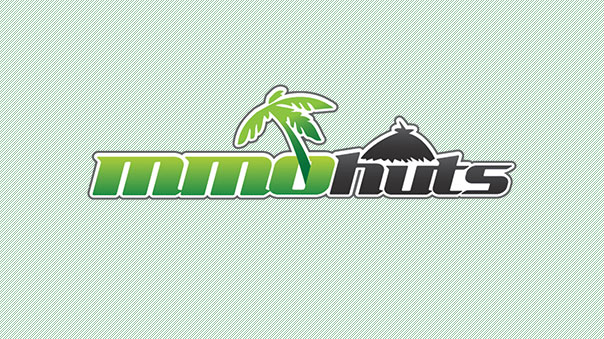 Looks like the folks over at Ndoors, the people behind the critically acclaimed Atlantica Online MMORPG, released a big patch that introduced numerous new gameplay elements, the most notable new addition is the new dungeon 'The Mysterious Inn' that is now located in the Centra Asia region of the game and is accessible by players level 120 or higher. Numerous other smaller additions include a new 'Jackpot System' which basically allows players to select any one of loot items and gamble it for a chance to win a larger quantity of that item and an improved battle arena where players can bet on the outcome of battles without actually being at the arena.
This patch should not come as a surprise as the folks who publish Ndoors have consistently been releasing new updates for Atlantica Online. Players should keep their eyes peeled for additional patches as well, as rumor has it that the folks at Ndoors are working on several other major additions to the game.
Full Press Release:
NDOORS Interactive today announced the release of a patch for their hit free-to-play MMORPG, Atlantica Online. The patch includes several feature updates which will enhance the user experience and improve gameplay. NDOORS is committed to maintaining and improving the world of Atlantica Online, as well as listening to feedback from players and incorporating their ideas and suggestions into each version update.

With the latest patch, Atlantica Online will now offer:

• Jackpot System: A new challenge system which allows players to select an item they have found in battle and gamble for a chance to obtain a large quantity of that item, with odds determined by the item's value
• New Dungeon: The 'Mysterious Inn' has been added to the Central Asia region and is available to players level 120 or higher
• Improved Arena Betting: Now players can bet on arena battles remotely
• Chatting Emoticon Function has been added
• Ring Craft: Will now be called 'Accessories Craft' and will have the ability to craft rings and necklaces

In addition to the updates outlined above, the patch will adjust the balance of mercenaries in Free League and will have an effect on how a character's basic stats influence their damage according to class type. Certain material items will no longer be used and some equipment boxes have been combined for convenience.

Atlantica Online is a strategic turn-based MMORPG that combines innovative combat with character/party development and city/country management. Players take on the quest to destroy the Oriharukon, a powerful energy source from the lost civilization of Atlantis that survived and is now endangering humanity. This journey will take players around the globe to locations like the Great Wall of China and the pyramids of Egypt where they will come face-to-face with monsters ripped from history and lore, such as the ruthless Egyptian Pharaoh Khufu and Dracula.
Next Article
It's not always so easy to keep a game fresh and new, but League of Angels: Paradise Land is working on doing just that with a new game m...
by Ragachak
Today Tynon, the social fantasy RPG for web browsers, has officially made its debut!
by MissyS
No, we don't mean Adam Warlock, and definitely not The Magus. Self, the shapeshifting jokester is here!
by Ragachak