Beta Testing Begins For Arcane Saga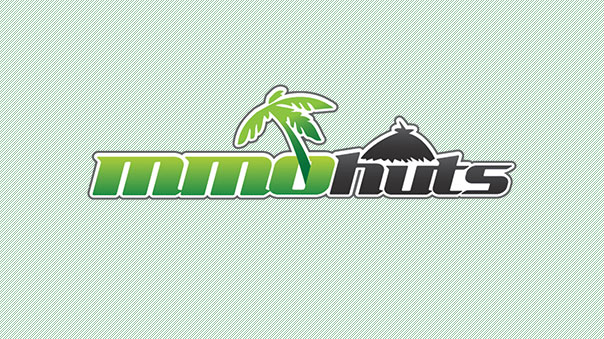 The wait is over! Netmarble.com, a leading worldwide online game portal, kicks off the beta test today for the highly anticipated massively multiplayer online role-playing game (MMORPG) Arcane Saga in North America, South America and Europe. The game revives Prius Online with all-new content and features designed to appeal to today's MMORPG fan. Interested players can sign up to test the game on its official site. The game is scheduled to launch in the first half of 2013.
"With the start of the beta phase today, players will finally get to experience for themselves all of the improvements we've made to the world of Prius over the past year," said Joe Kim, head project manager, Netmarble.com. "We can't wait for players to dive in and begin providing us with new feedback, which we'll use to help polish the game even further in time for launch later this year."
Arcane Saga is set on Prius, a planet cursed by Rashard, the king of all gods, for its creator's defiance. Prius now awaits a foretold hero, the Xenor, to rise and free the world from Rashard's grip. To become the Xenor, players will have to jump into the game and prove themselves worthy. Arcane Saga offers an unrivaled, fast and fun MMO experience, in which players can:
Create Ruthless Combos – The combo system creates a fun combat style in which players choose the rewards. Players plan combos using any skills learned from jobs, then select corresponding bonuses. Timing is crucial in executing combos, but the perks are worth it!
Acquire Numerous Jobs – Players can obtain multiple jobs and learn numerous unique skills; the possibilities are truly endless. The job system provides players the freedom to become whomever they choose to be. Each job focuses on a specific role, such as damage, healing, tanking or player-versus-player (PvP) combat.
Experience Savage and Challenging PvP – Only one hero can free Prius from Rashard's curse. The competitiveness means bloodshed in the PvP arena as well as Siege events. Players will need to be on their toes and watch their backs for incoming attacks.
Next Article
Paragon's "The New Dawn" update is a gigantic change and offers unrivaled quality-of-life improvements.
by Ragachak
The Plays.tv Platform, which launches publicly today, enables game and web developers to integrate directly into the service.
by MissyS