Battleswarm teams with Sleepy Giant and Xfire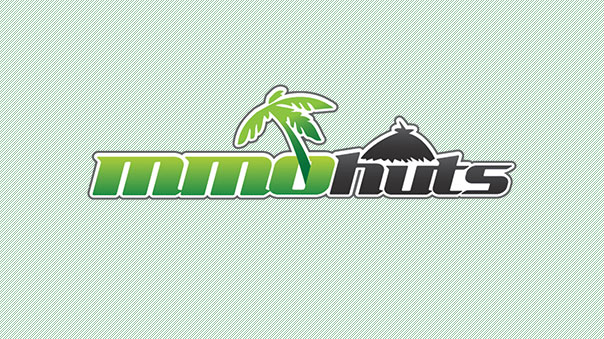 Reality Gap, makers of Battleswarm: Field of Honor, has announced a new partnership with Sleepy Giant.
Sleepy Giant manages games like CrimeCraft and War Rock. The partnership will allow Sleepy Giant to help manage infrastructure, billing, analytics, and data services.
Battleswarm has also now become integrated with the social gaming network Xfire, and will be distributing Xfire as part of its downloadable client package.
The Original Press Release:
Reality Gap Announces Partnership with Free-to-Play Experts, Sleepy Giant, Joins the Xfire Community

In celebration players of all Reality Gap titles to receive 2-for-1 in-game virtual currency purchases this coming week

Seattle, WA – May 5, 2010 – Reality Gap, Inc., publisher of online games, just announced a strategic partnership with Free-To-Play (F2P) game experts Sleepy Giant, along with a number of improvements to their original online game, Battleswarm: Field of Honor. The partnership with Sleepy Giant will provide better support for the highly rated first-person shooter vs. real-time strategy (FPS vs. RTS) game, as well as allow Reality Gap to focus more energy on platform technologies and continue to expand the community of online gamers playing Battleswarm. The new game update includes a limited time 2-for-1 virtual currency promotion and the release of new in-game items and gameplay improvements.

The Sleepy Giant team, which consists of long-time Free-To-Play game veterans, has numerous games under its belt, including popular online titles War Rock and Crime Craft. The California-based companyassumes responsibility for infrastructure strategy and planning, game management, data services and non-game technology, such as billing, analytics and web support tools, in order to bring games to market.

"Battleswarm is the type of online game our services are meant to compliment," said Matthew J. Hannus, CEO, Sleepy Giant. "The game offers both fun and unique content, in a platform that is ideal for our efforts. We're really pleased to be a part of the publishing process for such a promising title."

"After watching their successful support of other great titles we chose Sleepy Giant based on their deep experience with F2P games," said J. Mark Hood, COO, Reality Gap, Inc. "Their success has shown through in a wide range of top tier MMORPGs and our alliance should take Battleswarm to the next level."

As part of ongoing efforts to continue growing the user base of Battleswarm: Field of Honor, Reality Gap is also joining forces with the Xfire online gaming community and plans to distribute the Xfire client with all Battleswarm downloads. "With more than 16 million registered users, Xfire will be instrumental in spreading the word about Battleswarm," said Hood.

For more information about Reality Gap and Battleswarm: Field of Honor, please visit www.realitygap.com.
Next Article
Chinese players will soon get their hands on the open beta of SMITE.
by MissyS