BattleForge updates Jan 28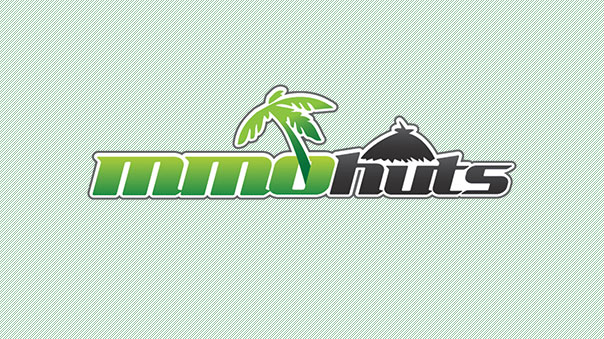 EA's Battleforge is set to update on January 28th with the Lost Souls Edition.
The update will add 60 new units, each available in two different variants – Lost Souls and Twilight. The Lost Souls are powered with Frost and Shadow, while Fire and Nature empower the Twilight. Says EA, "The principle new set will provide you with 28 units, 16 buildings and 16 spells. The new factions Twilight and Lost Souls will each assemble 14 powerful cards to place at your disposal."
The Original Announcement:
The Lost Souls Edition will further expand the Battleforge card set with entirely new units, buildings and spells on the one hand and a couple of former enemies on the other hand. Twilight creatures and Lost Souls alike shall join the ranks of the Forge and can be summoned by the Skylords to aid them in their battle. With their exceptional abilities and special powers those new allies will definitely shake the battleground!

The basic set encompasses a total of 60 brandnew and unique units. What is more, all of them will also be available in two different variants. With their special Affinities towards an accessory colour the resulting 120 new cards even add up to further enrich the BattleForge card set with a lot of variation and diversion. The principle new set will provide you with 28 units, 16 buildings and 16 spells. The new factions Twilight and Lost Souls will each assemble 14 powerful cards to place at your disposal. But there might be even more! Rumor has it that even some more Legendary characters of the past might want to return to get in on the battle.

Lost Souls
The Lost Souls have waded the Wailing Lands for countless centuries trying to return to the Peaceful Light. With little hope to ever end their eternal suffering they have now turned to the Forge of Creation and are willing to follow the Skylords in battle. The powers of Frost and Shadow will allow you to call for their aid.
Being caught in the in-between the Lost Souls have marvelous powers at their command no mortal could ever dream of. They make explicit use of their current state and know both the art of corruption and assistance. They are not to be underestimated because destroying the already dead might turn out to be a challenging endeavor.

Twilight
Ever since they fell prey to the curse, the Twilight have been known for their insane desire to destroy and assault. But they have now been pestering the lands of Nyn long enough! Lacking any common culture or leader they have always gathered among the most powerful of their own kind. But since you, Skylords, have proven to be even more powerful than any of them, they have now chosen to follow you instead.
To be summoned they require the powers of Fire and Nature. But since they formerly belonged to all kinds of affiliations they are now the most diverse faction at your command. In battle they make use of their transformative powers and also spread the Twilight Curse among other troops. Encounters with the Cursed ones might thus have unexpected consequences.

Dual Orbs

The Lost Souls edition further expands the concept of dual orbs. Again two new factions are going to be introduced that are not governed by one power alone but are able to tap into a second power. Thus they unlock additional special abilities or are generally more flexible and will prove valuable additions when you create your new decks.

Lost Souls will use the powers of Shadow and Frost, while Twilight are attuned with the might of Fire and Nature. On the one hand, these cards will fit well into a dual colored deck. But what is even more, their special abilities might unlock the prime advantages of each of the two powers for them, allowing for new tactics and deck variations.
Next Article
I was expecting a beautiful game from NetEase Games' Onmyoji, a game that uses Japan's Heian period as its visual theme.
by Ojogo
The time to battle for Middle Earth is upon us. PopPace has launched an Alpha Test today (4am GMT-4) for their title, The Third Age.
by Ragachak