Ashes of the Singularity Version 1.1 Released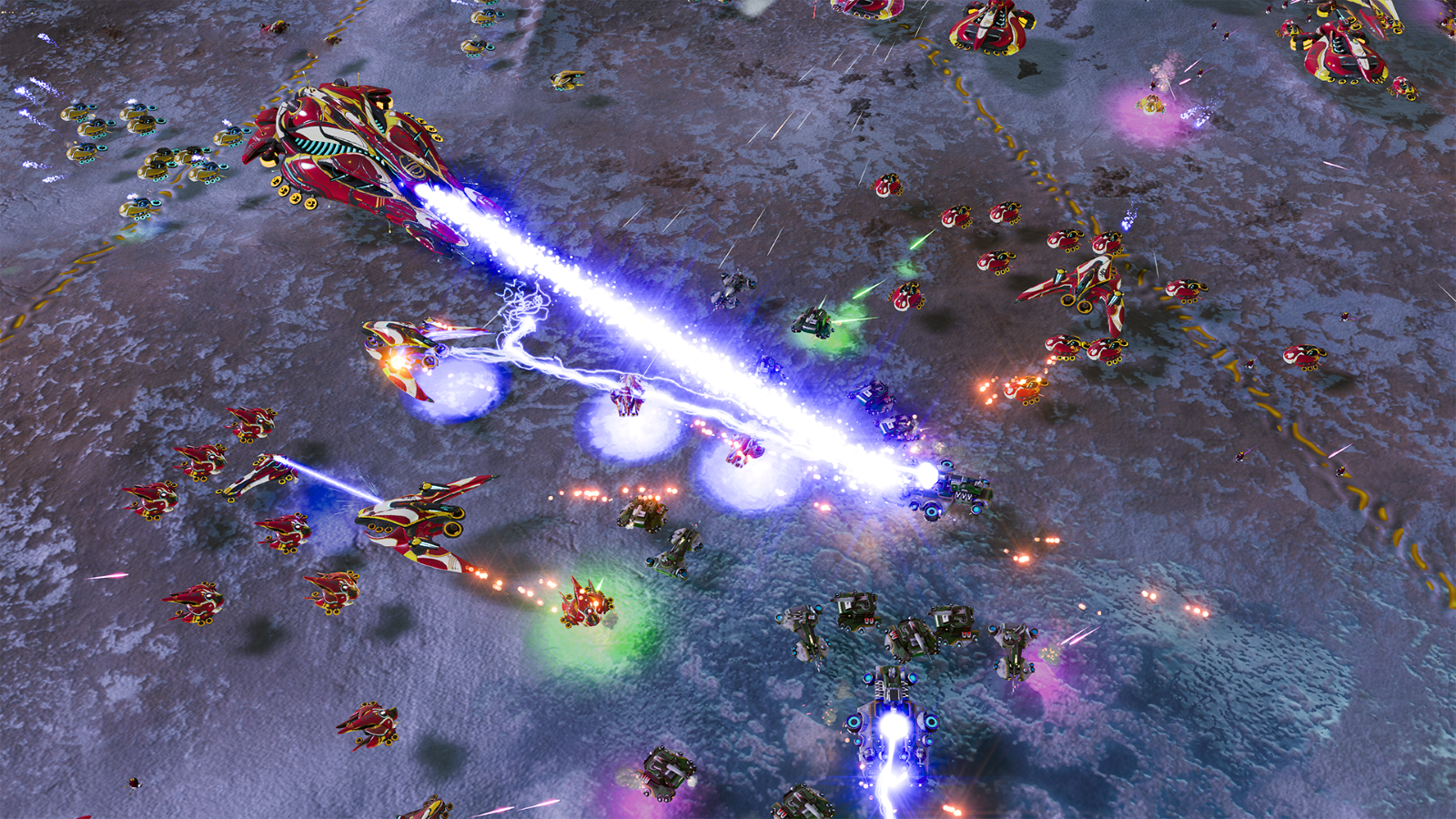 Stardock released version 1.1 of Ashes of the Singularity today. This update includes the addition of campaign challenge levels, new "intermediate" and "novice" difficulty levels for the AI in Skirmish mode, a new unit, and a brand new global ability.
The award-winning real-time strategy game has received frequent updates since its release on March 31 including additional single-player scenario content, friend-based hall of fames, and balance changes.
"The community response to the game has been great, and we've really listened to the feedback they've given us" said Brad Wardell, President and CEO of Stardock. "There is something special about a community that attracts both veteran strategy gamers and is supportive of those new to real-time strategy games."
To show its appreciation for early adopters, Stardock has released additional custom scenarios including "Overlord" that allows the player to construct units from both factions, and "Assault" that puts the player in charge of an invasion force on the planet Pythos.
While the game has been praised for its technological innovation, strong AI and skirmishes, some players have requested more story-driven content.
"Our next big free update is going to include a deluxe version of the campaign with additional missions, in-game voice narration and more background on the post-singularity universe that humanity is fighting in," said Wardell. "We have been both pleased and surprised to see so much interest in that part of the game. It is an area that we are eager to flesh out further."
Seal Online: Blades of Destiny has a new series of events available until next week.
by MissyS
Wargaming is happy to announce that this weekend they'll be opening up the game to players who don't have Xbox Live Gold account status.
by Mikedot
War Inc. Battle Zone has launched a new update today, granting some promises after a community event.
by MissyS