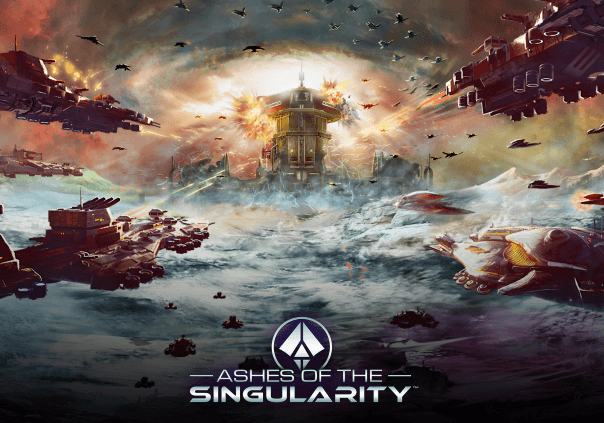 Ashes of the Singularity is a science-fiction themed RTS (real-time strategy game) for PC. Players can take command of resources on a planetary scale to fight enormous battles across some of the largest maps seen in the genre.
There are two playable factions: the Post Human Coalition and the Substrate. Each faction has its own unique units, abilities, and available research, making them distinctly different in gameplay and warfare. Battles are strategy-based and involve fights on multiple fronts, making managing and monitoring the entire battlefield a key to victory.
Ashes of the Singularity features single-player scenarios and skirmishes with advanced "non-cheating" AI, and multiplayer featuring ranked and unranked matches along with cooperative play.

Status: Released
Release Date: Mar 31, 2016
Business Model: Retail
Developer: Oxide Games
Publisher: Stardock Entertainment
Category: Stand-alone
Genre(s): 3D, Sci-Fi, Strategy
Platforms: PC, Steam

Pros:

+Large scale battles rival other RTS
+Challenging but fair AI
+Good variety of maps

Cons:

-Only two factions
-Slow campaign pace
-Unbalanced matchmaking



Recommended System Requirements:

OS: 64-bit Windows 10
CPU: Intel Core i5 or Equivalent
RAM: 16 GB
GPU: 4 GB GDDR5 NVidia GTX 970 / AMD R9 390 or better
HDD: 13 GB