Ashes of The Singularity Ready for Steam Early Access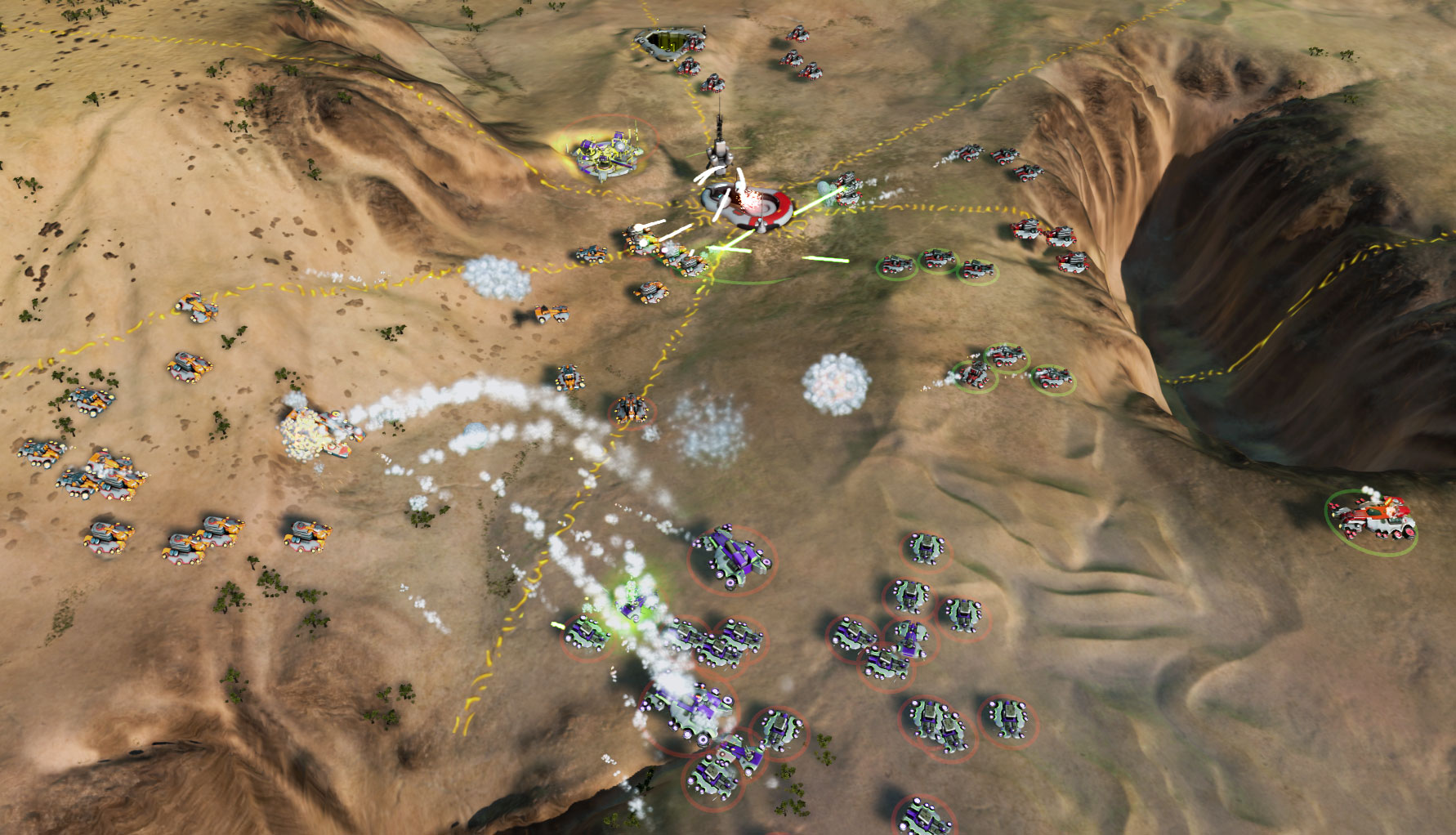 Stardock announced that the alpha of its upcoming massive scale real-time strategy game, Ashes of the Singularity, will launch on Steam Early Access for $39.99 on October 22, 2015. This 20% discount off the list price of $49.99 will be available for a limited time. The Early Access version will include several different planets to battle over as the Post-Human faction. Both the single-player AI and multiplayer settings will be available for players to choose from.
Ashes of the Singularity aims to deliver a real time strategy game with an unprecedented scale by being the first native 64-bit RTS game, as well as utilizing a new 3D engine (Nitrous) that fully leverages modern multi-core PCs. The game is also the first game to support Microsoft's new DirectX 12 API, which will enable the game to deliver immense world-wide battles and high visual fidelity for each unit.
"Previously, RTS games had to choose between great visuals or lots of units, due to being limited to 32-bit and DirectX 9 based engines," said Brad Wardell, President & CEO of Stardock. "It's one of the reasons that RTS games have kind of hit a wall these past few years. The RTS could be pretty or be epic, but not both. Thanks to the Nitrous engine, we can support tens of thousands of units acting independently as part of a worldwide battle with a distinct visual style."
Set in the distant future, the player starts on a contested planet with a single headquarters. The player must gather resources, build factories, research new technologies, manage a global economy, manufacture massive armies of machine-based constructs, and annihilate all opposition.
"We are very excited to go into early access," said Wardell. "Given how ambitious this game is, we're going to need all the help we can get from our player base to reach our goal of making this the most epic, large-scale real time strategy game ever."
Besides being the first 64-bit RTS and being the first to use DirectX 12, Ashes of the Singularity also includes the first asynchronous multi-core real-time AI.
"While we expect the game to have a strong multiplayer community, we are adamant that the single player game have intelligent and challenging computer opponents to play against," said Wardell. "We have team games with friends versus the AI, free for all, and every other combination in place already to help begin testing this part of the game early. This isn't one of those games where the AI is an afterthought."
Next Article
Haemimont Games is happy to unveil the most-wanted feature for its new action-RPG, Victor Vran!
by MissyS