Asda Story updates to Chapter 2: The Nightmare Begins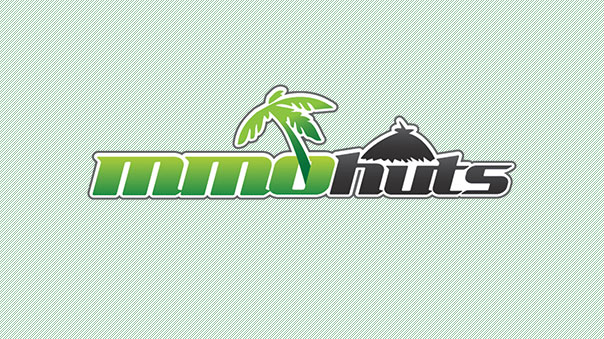 A new update has been announced for Asda Story by Gamescampus.
The update, called Chapter 2: The Nightmare Begins, introduces The Castle of Chaos, the highest level map in the game. Halloween events have been added, as have new items, a new PvP vendor, and new quests in Rain River Outpost.
The update has also addressed some game balance issues across all classes, and have issued a free skill reset to everyone for fairness. A buff timer and autorun feature have been added. The Soulmate and Armor systems have also undergone some improvements.
The Original Press Release:
ASDA STORY INTRODUCES A NEW VERSION, CHAPTER 2: THE NIGHTMARE BEGINS

Chapter 2: The Nightmare Begins Includes New Map, Armors, Skills, Vehicle, a Roulette system and a Generous Amount of Halloween Events!

San Jose, Calif. (October 27, 2009) – San Jose-based online game publisher, Gamescampus.com (www.gamescampus.com, run by OnNet USA), announced today that it has launched a new version of its popular 3D MMORPG, Asda Story. The new version, Chapter 2: The Nightmare Begins, includes a new high level map, a Roulette system, a new vehicle, improved skills, updated quests as well as a generous amount of Halloween events. Asda Story is available to download at http://asdastory.gamescampus.com/download/client.asp.

"We're very excited that we can showcase Chapter 2 before the holiday season," said Andrew Fernandez, Producer of Asda Story at GamesCampus.com. "We're confident the new version and direction Asda Story is heading will definitely excite players over the months to come."

The update includes all of the following features:

Chapter 2: The Nightmare Begins!

New Map! – The highest level map yet in Asda Story will soon be released: The Castle of Chaos! With never before seen enemies and the best item rewards to be found anywhere, get ready to fight your way through the Chaos inside!

New Roulette System! – Playing alongside your Soul Mate is more rewarding than ever! As you battle together you now earn special in-game benefits, items, and perks through the new Soul Mate Roulette system!

New Vehicle! – A new vehicle will be added to Asda Story alongside the major Chapter 2 update! Blast into the future on the sleek new Centrifuge Bike!

New Armor Sets! – The sinisterly powerful new Dragon Master Set will soon arrive with Chapter 2, along with the ferociously noble Lion Armor!

New Skill Updates! – Character abilities have been improved and strengthened throughout the game to make Player Versus Player Combat fiercer and prepare users for the fights ahead through the highest level maps yet!

New Questing Updates! – New Elite and Repeatable quests have been added to the game to increase the challenges players face and allow them to earn plenty of Gold and the items they need to get ahead on their journeys through Asda Story!

Halloween Events! – Alongside a complete redecoration of the game's major city to help get players into the holiday spirit, Halloween events will soon be starting all over Asda Story! Trick or Treat for goodies from your favorite characters around town, get Rare Halloween costumes available for a limited time, fight beasts across the world for special Halloween items, and fearsome Franken Monsters will soon be prowling about offering periods of Double Experience for taking them on!

Based on a colorful, bright and cheerful world, Asda Story is a free to play exciting fantasy-style anime 3D MMORPG game that features a unique 'Soul Mate System.' The unique party system offers two players the ability to align to become 'soul mates' and allows them to wear unique costumes and use special skills. Another key feature of the game is the 'Real Costume System,' which gives players some of the most extensive personalization and design options ever seen in an MMORPG.

For more information about Gamescampus.com or Asda Story, please visit www.gamescampus.com.
Next Article
Runescape sets sail on the high seas today, as Pieces of Hate unlocks, concluding a 13-year old pirate quest series.
by Ragachak
GUNNAR today unleashed two new styles inspired by Blizzard Entertainment's free-to-play online team brawler, Heroes of the Storm™.
by MissyS