ArtCraft Entertainment's Crowfall Reaches $1 Million in Crowdfunding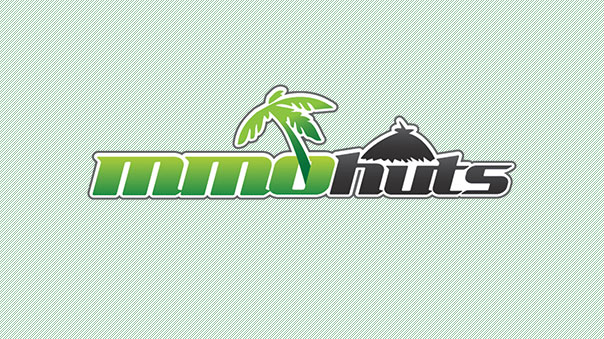 Independent game developer, ArtCraft Entertainment, Inc. today announced that the highly anticipated massively multiplayer online game, Crowfall™, reached the one million dollar crowdfunding threshold this morning, just eight days from the start of the campaign. The company launched its Kickstarter drive for Crowfall on February 24 and within three days reached its goal of $800,000. The Kickstarter campaign closes on March 26.
Additionally, the campaign already has more than 10,000 backers. The company's founders, J. Todd Coleman (creative director, Shadowbane, Wizard101, Pirate101) and Gordon Walton (executive producer, Ultima Online, Star Wars Galaxies, Star Wars: The Old Republic) say Crowfall's vision is clearly resonating with an underserved audience of gamers.
"The response has been overwhelming. It's the players who made this happen," explained Coleman, ArtCraft's creative director. "We just provided the spark. They are the ones fanning the flames. We hoped that the vision would catch on, obviously, but we didn't expect the momentum to build so quickly."
"It's incredible," added executive producer Gordon Walton, "because it's not just validating our vision — it's also a tremendous vote of confidence in our team. The players believe in us, they believe in this game, and they are willing to support us financially to make it happen."
A new type of online experience, Crowfall is a "Massively Multiplayer Online Throne War Simulator." Players take the role of kings, queens, mercenaries and assassins in a simulation of a feudal world that includes castle building, siege equipment and territorial conquest system.
As a result of reaching this milestone, ArtCraft announced a new stretch goal: at $1.3 million dollars, they will add a "Mounts and Caravans" system to the game, and will celebrate reaching this goal by adding "bonus rewards" to existing reward tiers. Backers at the $60 or higher level will receive magical Quarterhorses, Warhorses and even a rare "Nightmare" mount as a bonus reward.
Next Article
Era of Arcania is a unique mobile MMORPG experience that's coming to iOS and Android devices late in October 2017.
by Ragachak
Created by husband and wife team Sandra Powers and Eric Heimburg, Project: Gorgon could very well end up being a sleeper hit.
by NWOrpheus
Mail.Ru has released a new companion for Juggernaught: Alicia the Elf.
by MissyS