ARK Reveals Survival of the Fittest Battle Mode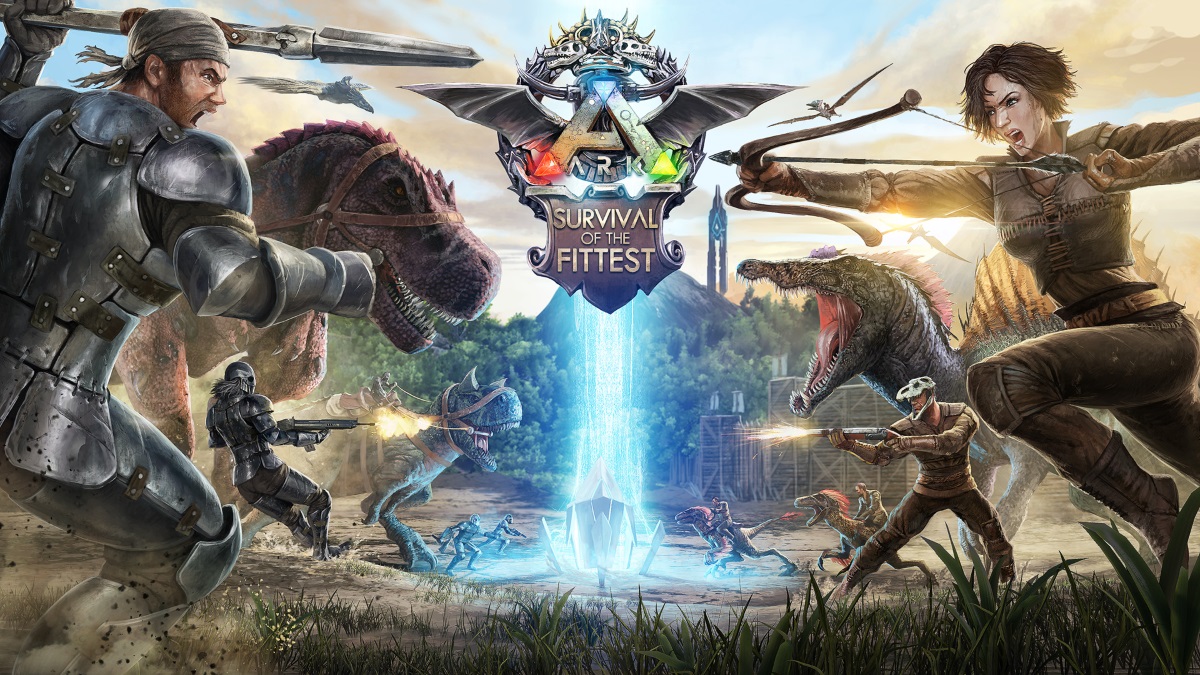 Studio Wildcard unveiled today a completely new way to survive the dinosaur-filled landscape of the wildly successful game ARK: Survival Evolved. This "Survival of the Fittest" mode introduces a brand new last man standing, fight-to-the-permadeath contest, designed to create a completely new dynamic in the world of ARK.
Starting at 12 pm PST, Saturday, August 1, 2015, Studio Wildcard's Kayd Hendricks and Twitch's Alex "Goldenboy" Mendez will host a live five-hour tournament to debut 'Survival of the Fittest' from Twitch headquarters in San Francisco, CA. Thirty-five teams will step into the ARK arena to compete in this PvP 'Hunger Games'-style deathmatch where the last tribe standing will receive a Grand Prize of $20,000 along with killer gaming gear from Logitech and Gunnar Optiks. During the event, the Twitch audience can vote on Evolution Events – powerful world-altering sequences that will occur every 30 minutes (Freak Weather, Dino Assault, Supply Drop, etc.). Alex and Kayd will deliver play-by-play and color commentary of the action from a roaming spectator point-of-view, with both pre- and post-interviews from fallen warriors as they exit the battle. Download the Survival of the Fittest poster artwork HERE.
In this new mode specifically balanced for tournament competition, contestants begin in a neutral staging area where they can communicate pre-game, strategize, or talk trash. After a count-down, they dramatically descend from the sky onto the ARK in a circular formation via beams of light. There is a cache of valuable items in the center – do survivors dash for the goods and fight it out, do they run into the forest and hide, or do they freeze up from the sheer terror of death? A continually shrinking "ring of death" forces contestants ever closer together over time. The game is on!
Next Article
Call of Duty®: Advanced Warfare Day Zero Edition is now available worldwide.
by MissyS
Log in during "spring break" and get some badass rewards for combat!
by MissyS
Last week I had a chance to sit down in a phone call with Creative Director Charles Boyd of Star Wars: The Old Republic.
by Ragachak