Arcane Saga Launches on Netmarble and Steam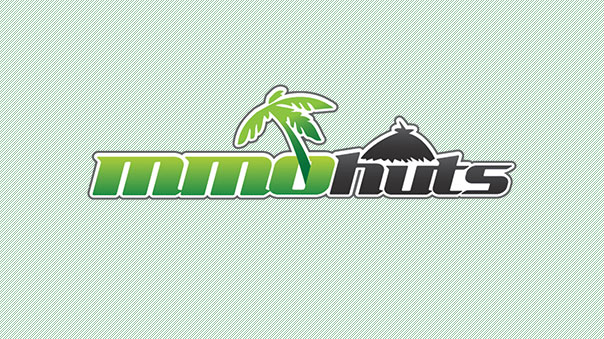 Netmarble.com, a leading worldwide online game portal, is sending out a call to all adventure-seeking heroes as the free-to-play fantasy massively multiplayer online role-playing game (MMORPG), Arcane Saga, launches today on Netmarble.com and Steam. The planet of Prius awaits a hero who will plunge into a land filled with exploration, epic quests and the challenge of slaying fearsome foes to save the world from Rashard's curse. Interested players can sign up to play for free on the game's official site and Steam.
Arcane Saga players who access the game through Steam can also purchase exclusive item packages, including the Level Up, Beginner's and Ultimate Xenor packs. The Ultimate Xenor pack includes highly coveted items, such as recovery potions capable of restoring a total of 1 million health and magic points, making the package the perfect tool for any player who wishes to stay ahead of the curve.
"After gathering extensive fan feedback from the beta test, we made additional improvements and balancing adjustments to optimize Arcane Saga Online for today's launch," said Joe Kim, head project manager, Netmarble.com. "We're proud of the polished world we've created, and we hope players enjoy playing Arcane Saga Online as much as we have enjoyed developing the game."
Arcane Saga is set on Prius, a planet cursed by Rashard, the king of all gods, for its creator's defiance. Prius now awaits a foretold hero, the Xenor, to rise up and free the world from the foreboding Rashard's grip. To become the Xenor, players will have to prove themselves worthy. Arcane Saga offers an unrivaled, fast and fun MMO experience where players can:
Level to 25 in Hours – Thanks to a short leveling period, players can quickly advance to the most compelling areas of Arcane Saga while learning the basics. Making the game easy to learn – and keeping the leveling process fast and fun – creating an environment where players can "skip the grind" and focus on the best parts of Arcane Saga!
Create Ruthless Combos – The game's combo system creates a fun combat style in which players choose the rewards. Players plan combos using any skills learned from jobs, then select corresponding bonuses. Timing is crucial in executing combos, but the perks are worth it!
Experience Bloody, Challenging PvP – Only one hero can free Prius from Rashard's curse. The competitiveness means bloodshed in the PvP arena as well as Siege events. Players will need to be on their toes and watch their backs for incoming attacks.
FFXIV 4.3 brings an absolute wealth of content! This is just some of the great updates added in 4.3, so the complete patch notes are below.
by Ragachak
Gaijin Entertainment invites all War Thunder fans to join them as they celebrate six years of vehicular combat.
by Ragachak
We have the first Slavic god (Chernobog), and the announcement of Pele' (Polynesian) and Baron Samedi (Voodoo).
by Ragachak