AdventureQuest 3D Announces Launch Date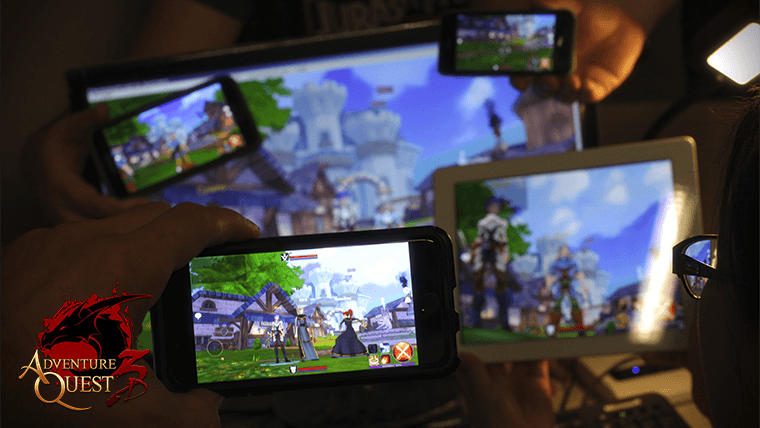 Artix Entertainment announced today they will be launching AdventureQuest 3D (AQ3D) in October 2016 after a tremendously successful Kickstarter effort that raised more than double the target goal.
Designed by many of the original AdventureQuest developers including lead designer, Adam Bohn, AdventureQuest 3D will be a true cross-platform MMO that will allow players to play on the same account from their PC, iOS or Android device. AdventureQuest 3D will have an open beta test in July 2016. More information about joining the open beta can be found at: www.aq3d.com
AdventureQuest 3D is more than a jump spinning vorpal punch of nostalgia. It solves one of the biggest problems with current gen MMORPGs. If you are like me, you now spend as much time on your phone as you used to on your gaming rig. If I am going to commit to a major game, it has to be a REAL game, and I would really like to login and play MY character with my friends no matter what device I am on. As a true-cross platform game, AdventureQuest 3D will change the way we play together.  This is the reason the team and I are as excited to play the game as we are to work on it. If I am visiting a buddy's house and she/he is playing on their desktop, I can pull out my phone and effortlessly be battling next to them in game with just a few taps. We can raid a Dragon's lair under the dinner table, on the TV, or at the coffee shop. Devices are powerful enough now that we can deliver the same experience across phones, tablets, and computers-and our on-joining epic and joke-laced content releases will always keep the game fresh and interesting.
– Adam Bohn, CEO of Artix Entertainment and Project Lead for AQ3D
Next Article
GamesCampus has revealed key PvP details today for its upcoming re-launch of Legend of Edda: Vengeance.
by MissyS
Paradox Interactive, a publisher of games and a firer of balls, today released an explosive new trailer for Warlock 2: The Exiled, the forthco...
by DizzyPW