Allods Expansion Revelations of Gipat to Launch in June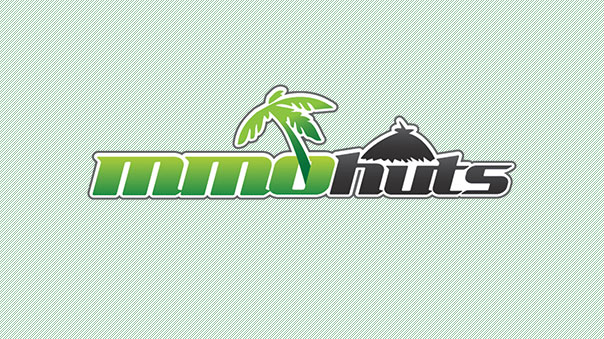 Sometime in late June 2010, the first Allods Online expansion will go live. Titled 'Revelations of Gipat', patch 1.1.0 will bring with it a host of new features and content. Tons of bug fixes and tweaks are to be expected, but there will also be a raise in the level cap. A new zone with over 150 quests will also be added.
A major new feature to look forward to is mounts. Starting at level 21, players from both factions will be able to complete a quest line to earn a trust steed. Impatient players can skip the quest and purchase a mount straight from the item mall.
Allods Online is a high quality free to play MMORPG that mixes sci-fi and fantasy elements. It has a visual style that should be familiar to WoW players, but offers plenty of original features. Gamers can find Allods on the gPotato portal along with games like Fly for Fun, Rappelz, Aika, Luna Online, and Tales Runner.
Full Release:
Sunnyvale, CA—May 27th, 2010 Gala-Net, Inc., a leading free-to-play online game publisher, announced today the upcoming release of the first Allods Online expansion – Patch 1.1.0: Revelations of Gipat. This patch will include some major changes to the game mechanics, add in a number of very important bug fixes, enhance existing features, raise the level cap, and add in new zone with over a hundred and fifty new quests!

Patch 1.1.0: Revelations of Gipat

The mysterious allod of Gipat has finally been rediscovered, and adventurers from both the League and the Empire are racing to uncover the secrets of this entirely new zone. Journey to a lost land filled with ghosts of the past, and delve into the history of the mysterious June civilization as well as the terrifying Astral demons.

Great changes have also arrived to the entirety of Sarnaut. Adventurers can now obtain their own mounts, many archetypes have been rebalanced, and a plethora of new quests are available from a group of scholars known as the Anthropologists.

Discover the wealth of new features and improvements that have been made to Allods Online, with Patch 1.1.0: Revelations of Gipat!

For more information and for the complete patch notes, please visit allods.gpotato.com.

About Allods Online

Allods Online is a revolutionary sci-fi fantasy MMORPG developed by Astrum Nival, creators of Heroes of Might & Magic V. With a $12 million development budget and four years of development, the production values are top-notch with full motion-capture animation, top award-wining artists, and a soundtrack by Mark Morgan, composer for the hit TV-series Dexter, Fallout & Fallout 2, and Planescape: Torment. The game features an unprecedented amount of content for a free-to-play MMORPG: 2 factions, 6 races, 8 archetypes, 28 classes, and over 1,500 quests. The premise of the game is two warring factions, League and Empire, vying for control of allods—islands floating in Astral space. The truly unique aspect of Allods Online is the Astral ship system. Players can create their own ships which can be crewed by multiple parties where each player has a distinct role, from navigator and helmsman to gunner and besieger. From there, players can explore randomly generated astral space where they can explore uncharted allods, fight massive Astral demons, and engage in Astral piracy on unwary fellow players.

About Gala-Net

Founded in 2004, Gala-Net, Inc. together with its European subsidiary, Gala Networks Europe, Gala-Net is a leader in the thriving free-to-play online games in the western market. Headquartered in Sunnyvale, Calif., Gala-Net's diverse service portfolio includes Flyff, Rappelz, Tales Runner, Luna, Aika, and Allods Online. Through the gPotato Game Portal (http://www.gpotato.com), gamers can play any of Gala-Net's games for free, as well as buy in-game currency and virtual items for any of its games.
Next Article
Not every school in Age of Wushu is virtuous or even neutral, some have ill intent for all that would dwell within ancient China. The Wanderer...
by JamesBl0nde
League of Legends' latest champion release is one of the most dull and unimaginative characters to grace Summoner's Rift in a long t...
by Kings Decree
Today through January 4, Kakao Games is offering a free seven-day trial for Black Desert Online.
by MissyS