Alliance of Valiant Arms adds Lockdown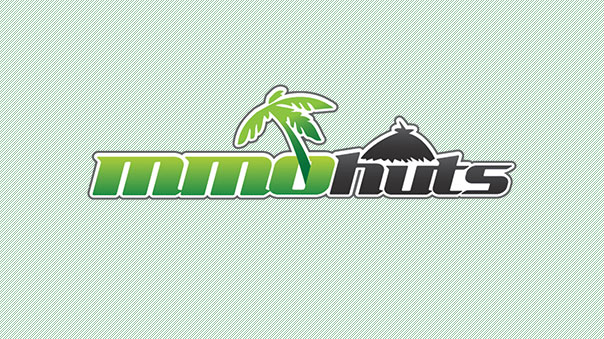 A new map has come to Alliance of Valiant Arms's Prison Break series: Lockdown.The new cooperative battle places players in a battle against chemically enhanced prisoners of war in a locked down prison, and survival is the goal.
The update also adds new weapons including the SA58 Para, P90 Harimau, and CZ75. New Halloween items include the Desert Eagle, Hot Potato Grenade, Pumpkin Helmet, and Pumpkin Grenade.
A.V.A. is published by ijji, who also publishes Soldier Front, Lunia, and Karos Online.
Alliance of Valiant Arms Gameplay Screenshot
Source:
Fight for Survival as Alliance of Valiant Arms Goes into Lockdown

Latest update to ijji.com's popular Multiplayer Online First-Person Shooter brings co-op survival mode to a high-security prison

Prison is a miserable place, especially when mutant inmates are on the loose and thirsting for blood. Welcome to Lockdown, good luck surviving. ijji.com released the latest co-op mission in its Prison Break Series for Alliance of Valiant Arms, the lightning fast Unreal Engine 3-powered multiplayer online first person shooter (MOFPS). Players need fast reflexes and excellent teamwork to stay alive in an environment of death.

The new mission pits players in a cooperative battle against AI-controlled, chemically enhanced enemy prisoners of war in a locked prison facility. The objective is simple: survive as long as possible while mowing down waves of vicious brutes. A.V.A fans have access to a host of new weapons to aid them in their mission, including:

SA58 Para – A compact version of the FN FAL available for the Rifle Man Character Class
P90 Harimau – A powered-up version of the P90 available for the Point Man Character Class, this weapon was designed by a member of A.V.A's massive community of players.
CZ75 – An automatic pistol available as a secondary weapon to all character classes, this sidearm was based on a real weapon used by soldiers in the Czech Republic.

To celebrate the Lockdown update and the imminent arrival of Halloween, ijji.com is offering special items for players, including spooky-themed items:

Desert Eagle and Hot Potato Grenade – Awarded from the EURO Jackpot Capsule, along with other prizes including up to 1 million Euros of in-game money or other rare items that can't be purchased in the A.V.A store
Pumpkin Helmet – A carved pumpkin head that players can equip for battle
Pumpkin Grenade – A grenade which leaves a spooky effect on enemies

To join in on the exciting action in Alliance of Valiant Arms, players can enlist for free at http://ava.ijji.com. Players can also join the fight as part of the A.V.A community on Facebook.
Next Article
Super Evil Megacorp, the developers of ​Vainglory, have partnered with ESL to hold the company's first-ever official Vainglory Cup Series.
by MissyS
Alaplaya has announced a new game, which will begin closed beta by the end of the year: L.A.W. - Living After War.
by MissyS
Hirez has just concluded their livestream patch notes of SMITE patch 3.15.
by DizzyPW