Age of Wushu Announcing: Tempest of Strife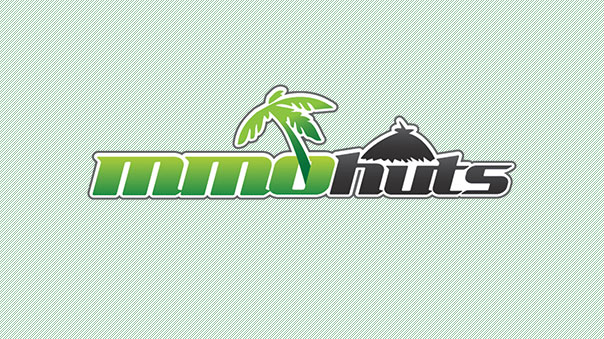 A whole new chapter of Age of Wushu is just around the corner. Snail Games today announced the fourth and latest expansion, Tempest of Strife. In the content update due later this spring, players will be able to join six new Sects and experience weather changing. Here is a list of what to expect in this expansion,
l Three Emerging Sects – The ferocious Villa of Beasts, the vigilant Xu Family Manor and the acupunctural healers of Golden Needle Sect will be open to all heroes.
l Three Hidden Forces – The legendary Palace of Shifting Flowers, the shrouded Peach Blossom Island and the villainous Rootless Clan will only open their doors to those who have a huge reserve of latent talent.
l Immersive Weather – Experience thunderstorms, hazy rain, blizzard, sandstorm and even eclipse in Tempest of Strife! Unique weather conditions will also trigger mysterious events.
l School Betrayal – Tired of your yammering old masters? Want to don whole new colors? Players from the original Eight Schools will be able to join the six emerging Sects by Betrayal, Excursion or Incognito.
l The Vagrants – Become the nameless wanderer: the self-styled vagrants can throw off school restrictions and build up their own inner skills.
l Face-lifting Surgery – For perfectionists and ambitious beauties, are you not satisfied with your appearance? We've made it possible to alter your facial features, but you must first seek the location of this "doctor".
l Equipment Inscription – Inscribe and personalize your gear with your own unique names! Show off your poetic creations to the world.
Age of Wushu team will be updating information on each feature later on. Please stay tuned to more news on the official site.
Wargaming has launched its latest update, 7.4, for World of Tanks.
by MissyS
Lekoolgames announced the launch of a brand new anime based online browser game, "Ninja Classic". Ninja classic is based on famous anime c...
by Mikedot
Pantheon has officially begun revealing the classes that will be available in their MMO, beginning with the Melee DPS Classes.
by Ragachak