Age of Conan Free to Play in Korea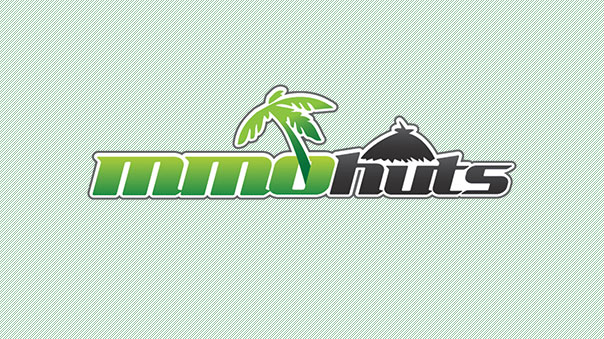 Funcom has just launched their pay-to-play fantasy MMORPG Age of Conan in South Korea. Like nearly every MMORPG in the region, AoC will be free to play with optional microtransactions bringing in the revenue.
While this move wasn't entirely unexpected, it still generated a lot of rumors concerning the future of the MMORPG here in the West. Eventually the announcement made its way to the Age of Conan forums and Game Director Craig 'Silirrion' Morrison made a lengthy post on the issue. His statement was mostly sideways, claiming that "what is right for one territory is not necessarily right for another…" But he also stated that "That isn't a 'yes, it will happen' or a 'No, it will never happen' it's a 'We will always keep our options open and be open minded to business models that will most benefit the project.'…being close minded one way or another is rarely a good thing." So there is still a chance Age of Conan will convert to a free to play MMORPG like Dungeons and Dragons Online and The Lord of the Rings Online have.
Gamers interested in reading the full post can find it below. Hopefully the attention generated by this story will make Funcom reconsider their business model in Europe and America. Will Funcom join Turbine in making the right decision and moving the genre forward?
Full Release:
That is a very common business model in Korea.

Korea is a very different market to the west. Micro-transaction based games are for more common than they are here, and indeed are how the majority of game operate, including the games run by our partners in Korea at Neowiz.

They key point in bringing the game to Korea was finding the business model that is right for that market. That is why we went with an experienced partner in that territory.

What is right for one territory is not necessarily right for another, and as we have always said what we care about in terms of business model is finding the correct model for the project. We were one of the first companies to explore the free to play / hybrid options in the west with Anarchy Online, and we would never rule anything out that might make sense for Age of Conan at any given point. We have always been open that we constantly assess the market and consider all available options for our games.

That isn't a 'yes, it will happen' or a 'No, it will never happen' it's a 'We will always keep our options open and be open minded to business models that will most benefit the project.'…being close minded one way or another is rarely a good thing.

At any rate, on the original subject, the two markets are very different and we are doing some things in Korea that I think we are very unlikely to do in the west and vice versa, and there are some elements we may consider. So maybe it wouldn't be a stretch to do what other western companies offer and consider adding a store that sells vanity items for example (as you see in EQ2), maybe we wouldn't consider the items people presume are more common in Korea (that effect power), and all the items that they will sell, as we already offer some of them as veteran's rewards etc for example and would shape what we offer appropriately. It should also be noted we have worked long and hard with Neowiz to ensure that the game balance works well with the new systems and the different business model. It is very much a partnership that we were very serious about, and serious about finding the right way for it to work for that market. In particular as this was the first of our games we were bringing to Korea.

The key thing is that it works well with the combination of business model and gameplay, and works for the expectations ad demands of that territory.

That is why we have different versions of the game. They are different markets, work in different ways, with different traditions and expectations and we will always endeavour to try and ensure the right decisions are made for the game in each specific territory, and for those decisions to be different as appropriate.

So just because the Korean version features any given business model or mechanic it does not mean that you will necessarily see it here in the western versions.

Craig 'Silirrion' Morrison
Game Director
Next Article
DarkEden is hosting a special event this weekend to coincide with the "unlucky" Friday the 13th.
by MissyS
The Hearthstone team announced several upcoming changes to their card game, starting with new cards.
by Ragachak
Reality Squared Games (R2Games) will be launching its open beta test on 9:00 pm 3rd May (GMT+8) for Dragon Pals. The title is a multi-faceted,...
by MissyS