Aeria Games Announces New Unity Powered MMOFPS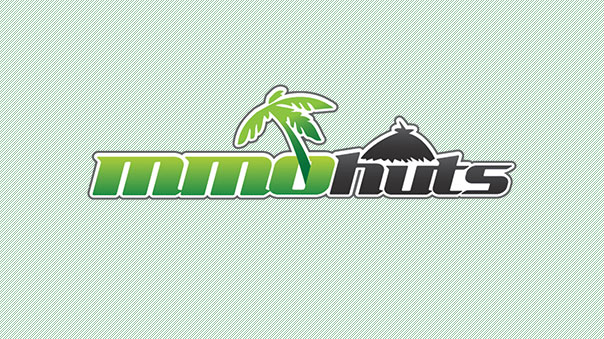 Aeria Games announced that they will be publishing an MMOFPS built on the Unity Engine. The newly announced game hasn't been named yet, but is expected to release in early 2011. The only known info about this upcoming Unity powered browser-based FPS is that it will be set in modern times and feature fast paced gameplay. The only other MMOFPS that launches from the browser is Quake Live.
Tiger Woods PGA Tour Online – Unity Powered Golfing MMO
The Unity engine has proven itself to be quite powerful, as it already powers numerous MMOs including Tiger Woods Online, Fusionfall, Captains of Darktide and Nanovor. This new MMO from Aeria Games is expected to be the first Unity powered MMOFPS.
Source:
SANTA CLARA, Calif. – Nov 8, 2010 – Aeria Games, a leading worldwide publisher of interactive entertainment, announced an agreement with Aquiris Game Studio to release the world's first massively multiplayer online first-person shooter (MMOFPS) built on the Unity 3 game engine, marking an important step in the adoption of the Unity Engine by a leader in the gaming space. The upcoming free-to-play title is rooted in the modern warfare genre, is playable across both PC and Mac platforms, with a browser-based version to be released shortly after the game's official launch.

"Being able to play a robust, fast-paced FPS against a worldwide audience, regardless of platform or location, is a feat by itself," said Lan Hoang, CEO of Aeria Games. "Presenting this opportunity free of charge is an achievement that redefines what players should come to expect from free-to-play gaming."

"Using the Unity 3 engine means we'll be able to allow anyone, anywhere, to jump into the game and compete, through a client or via the browser" said Mauricio Longoni, CTO of Aquiris Game Studio. "Unity provides the kind of cutting-edge 3D game experience one expects from modern titles, yet does so with near-universal compatibility."

The currently untitled game pits players against each other in fast-paced gunfights with multiple game modes and an extensive arsenal of realistic military weapons. The game leverages ElectroServer 5, a massively scalable game server from Electrotank Inc., to deliver high-speed real-time multiplayer action across all platforms. The game is expected to launch a Closed Beta Test during Q1 of 2011. For more information and future news, visit: http://www.aeriagames.com.
Next Article
JamesBl0nde Re-hosts the epic PAX South ArenaNet Guild Wars 2 live stream showing off brand new content beyond the Point of No Return!
by JamesBl0nde
World of Warships: Legends is getting set for a massive update that will add a slew of content to the console edition of the shooter.
by Ragachak
Dauntless's latest patch, 0.9.3, has introduced many fan-requested features, including saved loadouts.
by MissyS