Genesis A.D Open Beta Begins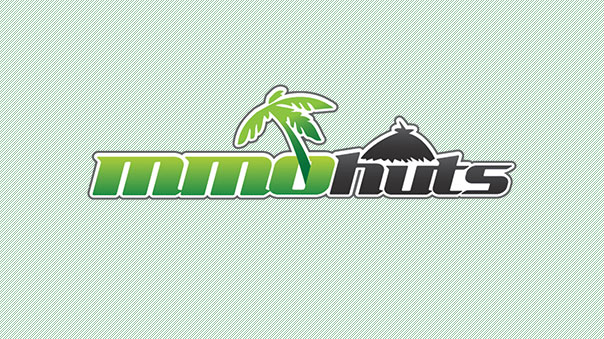 The open beta for the 3D sci-fi themed MMOFPS game Genesis A.D officially launched today (November 8 at 11 AM PST). ijji is kick starting the open beta with several giveaways and contests which can be viewed on the official Genesis A.D page. One change between the pre open beta test which ran from Nov 4 to Nov 7 is that players in the full open beta will begin with 30,000 CR (the game's currency) rather than 20,000. This is more than enough CR to get yourself well equipped.
ijji also publishes GunZ, Rohan Online, Alliance of Valiant Arms, Lunia, Soul of the Ultimate Nation, Karos Online and numerous other free to play titles.
Source:
OPEN BETA IS FINALLY HERE!

That's right! Genesis A.D is now in its final testing stages as it heads into Open Beta. What does this mean for you? This means non-stop booster, wall jump, dodging and cloaking action without having to worry about the server going down or your account getting wiped after the testing is over.

With the launch of Open Beta, we've prepared a lot of events that you can participate in to win amazing prizes like gaming peripherals, limited edition t-shirts, G Coin, in-game CR and much much more. To find out more about these events, click HERE!

Speaking of events, our YouTube Boost Event has now reached well over 10,000 views! That means with the start of Open Beta, you'll find a 'Welcome Pack' in your storage that contains booster backpacks and cloaking armor for the Assault, Supplier and Sniper. Make sure you keep watching and promoting our latest trailer so that you can unlock more prizes!

Also, based on your comments and suggestion from Pre-OBT, we've decided to increase the starting CR amount to 30,000 CR instead of 20,000 CR. As such, all users that participated in the Pre-OBT will receive an additional 10,000 CR to their accounts! Just as a tip, make sure you do the Beginner Tutorial as well as unlocking the medals to receive more CR!

We'll be updating Genesis A.D with content updates every 2 weeks so we'll always be adding more weapons, armor, features and maps so keep checking back for more information.

With that said, thank you for being part of the Genesis A.D community! If you have any suggestions or comments on how to improve the game, please let us know in the Suggestions section on the forums.

See you guys in game!
GM_Pocari and the Genesis A.D team.

Press Release:

Prepare to get nailed. Genesis A.D, the long awaited sci-fi multiplayer online first person shooter (MOFPS) is now in open beta, is putting an arsenal of futuristic weapons and abilities at gamers' fingertips. Players can enlist in the intense, twitch-action free-to-play (F2P) shooter by visiting http://genesis.ijji.com.

Genesis A.D places players in the role of a futuristic, next-generation soldier with a dynamic arsenal of advanced weaponry, including a vicious nail gun that pins foes to the wall for additional damage. Fraggers and fighters engage each other in ultramodern maps, utilizing a variety of amped-up abilities: jumping off walls, leaping beyond the line of fire, boosting across huge distances or cloaking from enemy sight.

In Genesis A.D, players have access to a variety of advanced weaponry and armor abilities:

Amped-up abilities – Genesis A.D takes combat to the extreme by giving players the ability to jump off walls, leap out of the line of fire, boost themselves across huge distances instantly or cloak temporarily from enemy sight.
Pin enemies down, literally! – Genesis A.D's advanced weapons include the Spouter, which temporarily slows down and disorients opponents with a concussive blast, and the Quantum and NCS99, which blast energized spikes and pins downed opponents to the wall.
Three distinct character classes – Players of all types will find a character class to fit their skill set in Genesis A.D. From the powerful Assault Class to the nimble and covert Sniper Class to the helpful Supplier Class, diversity is the key to a strong team as groups of gamers battle to be the best.

Throughout the open beta period, fans who take advantage of ijji's Facebook Connect feature and allow it to post their Genesis A.D achievements to their Facebook page will be entered into a contest to win great prizes, including a 24-inch ViewSonic full HD monitor, a Razor Lycosa Gaming Keyboard or G Coin, redeemable for in-game items across all games on ijji.com
Next Article
This Friday at 10pm the digital card game Nightbanes will be launched worldwide via Steam. Prepare to enter a sinister fantasy world.
by DizzyPW
Albion Online has announced the release of its next major content update - Into the Fray.
by MissyS
Guns of Icarus: Alliance is coming to life on Playstation 4, and Jason takes to the skies! Will it soar or will it imitate Icarus?
by Ragachak