We've partnered with Gaijin to offer a limited number of Christmas bundles for Crossout!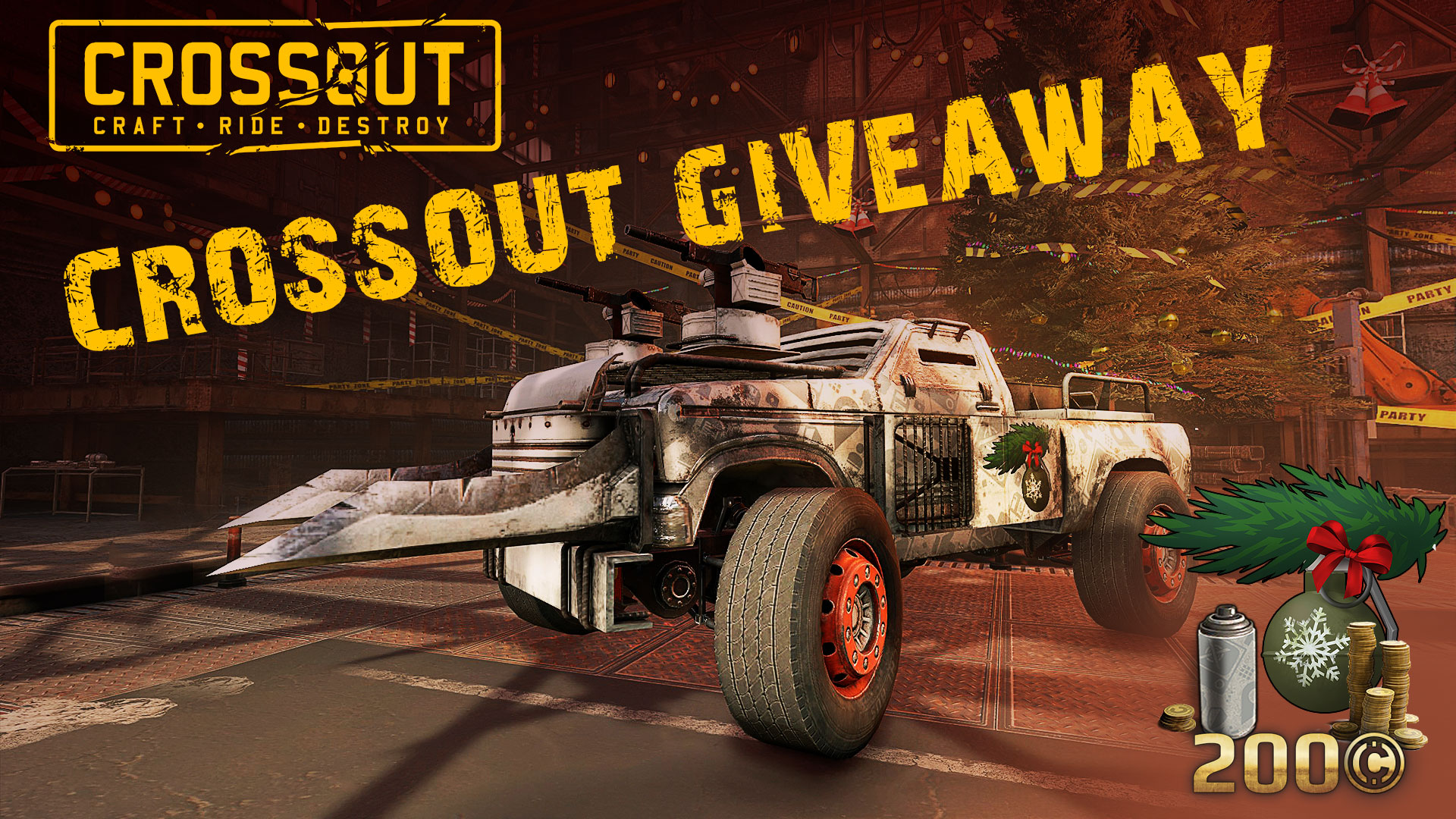 Crossout is the post-apocalyptic MMO Action game. Craft your unique battle machines from a myriad of interchangeable parts, ride them directly into combat and destroy your enemies in explosive PvP online battles. Get started here!
---
This special pack contains:
Christmas decal
Special paint for a car
200 coins
Note: Codes Expire Jan. 31, 2018.
---
To sign up for the game and redeem your code:
Go to Gaijin.Net code activation page: https://store.gaijin.net/activate.php
Simply click the link
Make sure you are logged in with the correct account

Or quickly register for an account, takes just a minute or two.

Redeem your code. Once you are into your account, the link above takes you directly to the page to redeem your code.

Still having problems redeeming? Please check this thread.
Giveaway is no longer active.