FreeJack entering Closed Beta on July 22nd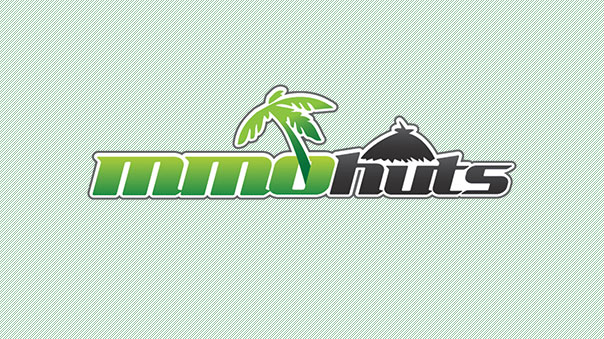 FreeJack, a new online parkour racing game by GamerKraft (Priston Tale 2), will begin its closed beta testing on July 22nd. Registration is being accepted at their homepage.
FreeJack will be a multiplayer racing game, with four characters and various special moves. Players will also be able to customize their avatar with clothing, and have their own room or apartment to decorate and invite friends over to socialize. Competitive gameplay will be supported with a leaderboards/ranking system, and clubs will also be supported to unite friends together.
FreeJack Gameplay Screenshot
The Original Press Release:
FREEJACK STARTS CLOSED BETA ON JULY 22nd, 2010

GamerKraft Announces Release Date for FreeJack Closed Beta and Early Download Access

Toronto, CANADA— July 19, 2010—Game Bridger Entertainment, a global publisher and distributor of interactive online entertainment media, announced today that the closed beta test for its highly-anticipated free-to-play parkour racing game, FreeJack, will begin on Thursday, July 22nd, 2010 at 13:00 EST (18:00 BST). Players will be able to download the closed beta client early from the new FreeJack homepage launching Monday, July 19th, 2010 at http://freejack.gamerkraft.com. The FreeJack closed beta will be playable for both North American and European players.

"FreeJack's parkour racing offers a wholly unique gameplay experience," said Matthew Denomme, Marketing Manager at Game Bridger Entertainment, "it blends the addictive combo systems of classic extreme sports titles with the hectic multiplayer antics and accessibility of familiar kart racers – all wrapped up in a hip and vibrant package that truly captures the spirit of the underground sport on which it's based."

To ensure a seamless beta experience, Game Bridger Entertainment has launched the FreeJack official website at: http://freejack.gamerkraft.com, so that players can register for the beta in advance and begin discussing FreeJack on the GamerKraft forums. On Monday, July 19th, 2010, the FreeJack closed beta client will be released for download and closed beta keys will be distributed through select gaming sites. Details on how to obtain a closed beta key will also be announced via the FreeJack website on Monday, July 19th, 2010. Closed beta keys will be in short supply, so be sure to watch http://freejack.gamerkraft.com for more details. Players will be able to start playing FreeJack when the closed beta servers go live on Thursday, July 22nd, 2010 at 13:00 EST (18:00 BST).

FreeJack is a free-to-play parkour racing game for Windows PCs supporting Windows XP, Windows Vista, and Windows 7. Players race head-to-head across the urban metropolis of New Jack City as one of four hip characters, bustin' stylish flips and tricks to increase their speed and gain access to hidden pathways and shortcuts. Players can personalize their character with fresh outfits and running gear and even customize their own unique in-game living space with cool furniture and accessories to show off to friends! FreeJack also supports online leaderboards, a club/clan system, in-game friends lists, and more! FreeJack is launching in July 2010 from GamerKraft. GamerKraft. Play Free.

FreeJack will be free to download and play. Visit the FreeJack homepage at: http://freejack.gamerkraft.com.
Next Article
Wargaming: HellRaisers Crowned as Grand Finals Champions - Wargaming Grand Finals 2015 have come to a close
by Mikedot
The difference between fantasy and good sci-fi can sometimes be a fine line. Which side does GameOn! A GameLit Anthology fall on?
by NWOrpheus