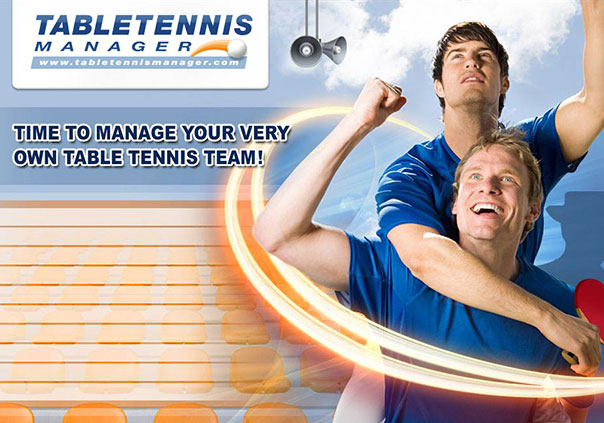 Table Tennis Manager is a free-to-play sports simulation game developed by Wulfman that can be played in your Internet browser or on compatible Android devices. In Table Tennis Manager players can manage their own table tennis players and a team, engage in tournaments, and carefully handle finances that will help drive their team from the ground up.
You will need to keep track of both your team's athletic prowess and your team's finances if you want to succeed as a manager. Spending money wildly will surely land your team in debt, but you can't be too frugal. There are purchases that will need to be made to help strengthen your team's performance. Hire more staff members to improve your player's skills or send your players to training to increase their attack, defense, and finesse abilities.
Existing players won't be the only players you'll need to pay attention to. Hiring a youth scout could prove to be advantageous in picking out some of the best upcoming table tennis stars that will be eager to get picked up by a successful manager. Talent comes in all ages, so make sure you're keeping on eye on upcoming youth as well.
After all that training your team will need to perform when the time comes. Enter your team into competitions against other players where you can show off your management skills by winning games. Winning teams will also get to select from the cream of the crop when it comes to sponsors. Sponsors will help fund your efforts for the chance to have their name associated with a great team, so if you're in need of some extra cash try to get in good with some sponsors.
With a richness in detail and depth, Table Tennis Manager will have you making as many choices as possible for your players. Get out there, start your team, and lead them to victory with your great decision making skills!
Status: Released
Release Date: Apr 14, 2017
Business Model: Free to Play
Developer: Wulfman
Publisher: Wulfman
Category: Browser
Genre(s): Sports, Simulation
Platforms: PC, Mac, Linux, Android

Pros:

+In-depth management choices.
+Small, but dedicated community.
+Good developer support.

Cons:

-Very little graphics used.
-Overwhelming amount of features.
-Translations need work.



Internet browser required.