*Note: This game has been cancelled or shut down and isn't available for play.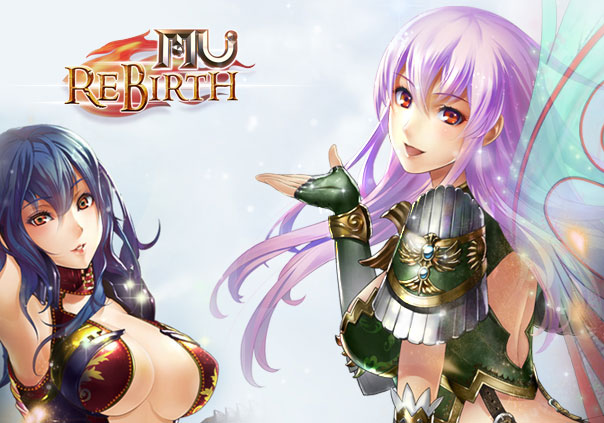 MU Rebirth is a re-release of the original MU Online by Webzen. The main difference between between the two titles is that MU Rebirth is almost entirely focused on PvP, allows for faster leveling and easier farming.
Features:
Rebirth system: Once you reach level 400, you can rebirth your character, which allows players to keep their stats, but reset their base level to 1.
Grand rebirth system: Once you rebirth 50 times, players can perform a grand-rebirth, which will reset stats but gain credit, which then can be used to buy cash items.
Fair battlegrounds: Get stronger through rebirths, participate in seasonal competitions and prove to players that you're a real pro player.

Status: Shut Down
Business Model: Free to Play
Developer: Webzen
Publisher: Webzen
Category: Stand-alone
Genre(s): 3D, MMO, Fantasy
Platforms: PC

Pros:

+Faster leveling and farming.
+PvP focused.
+Can earn cash items in-game.