Offensive Combat is a browser-based first person shooter that offers players the ability to put their guns to the test. With colorful graphics and unique battlefields, Offensive Combat offers a wide variety of customization, from banana suits to toy parts. Mix one part crude humor and two parts solid FPS action, and you've the makings for a very interesting combat game.
Publisher: U4iA Games
Playerbase: ??
Graphics: Medium
Type: MMOFPS
EXP Rate: ??
PvP: Yes
Filesize: N/A
Pros: +Highly customizable characters. +Weapons range from realistic to silly. +Bright, colorful graphics.
Cons: -Humor may not appeal to all. -Generic FPS Gameplay. -Limited information available.
Overview
Offensive Combat Overview
Offensive Combat lives up to its name. The humor is crude at best, vulgar at worst. However, there are very solid FPS gameplay elements to be found. You can equip several different types of weapons, from rocket launchers and assault rifles, to knives and rubber chickens. Characters themselves are customizable with a variety of things, like costumes, body parts, and more. Battlegrounds are colorful and utilize terrain and obstacles well.
Offensive Combat Screenshots
Offensive Combat Featured Video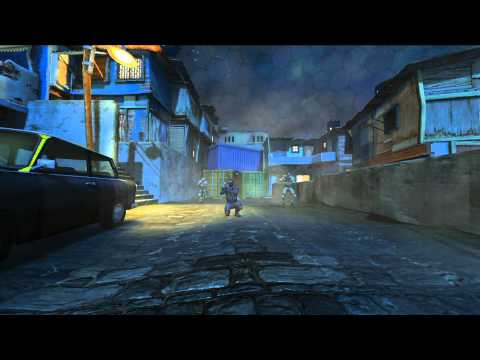 Full Review
Offensive Combat Review
Coming Soon…
Screenshots
Offensive Combat Screenshots
Coming Soon…
Links
Offensive Combat Links
System Requirements
Offensive Combat System Requirements
Coming Soon. . .