Zentia Early Access Beta begins August 16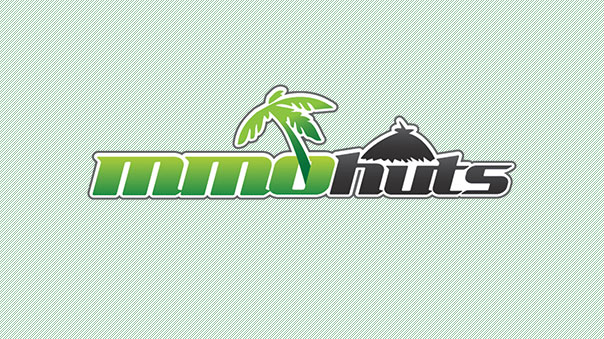 Zentia, ChangYou.com's newest MMORPG with a humorous twist, is set to launch its Early Access beta on August 16th.
The Early Access Beta will not feature a character wipe when open beta launches later this year. No beta key will be required to enter, either. Since the Early Access Beta offers full access to all characters and most of the game's content, it's a great time to play and get a head start on enjoying the game.
For more information, check out our Zentia page!
The Original Press Release:
Zentia Early Access Beta

Open to All Players, No Character Wipes!

ChangYou.com proudly announces that on August 16th, the Zentia Early Access Beta will be open to the gaming community worldwide. The MMORPG gaming community will have full access to the game with no Beta Key required. In addition, accounts and characters created in the Zentia Early Access Beta will transfer over to Open Beta in early Q4, 2010.

"Our goal is to bring the 'Fun' back into the MMORPG gaming community. With Zentia, we've successfully accomplished this by offering unique features like multi-passenger mounts, humorous content, in-depth social leveling system and a competitive PvP gameplay for both casual and hardcore gamers," says Susan Revelt, Senior Producer of Zentia. "The world of Zentia is so vast that even our product team hasn't uncovered all of its secrets."

Zentia is developed by Pixel Soft and proudly presented by ChangYou.com. ChangYou's latest Free-2-Play MMORPG, Zentia is a beautifully rendered 3D game. It is designed with a mix of charm, light-hearted animation, and humorous content. Its imaginative story quirky style keeps the audience engaged. Choose from any of twenty-two characters with 8 different class systems as well as numerous crafting skills. The extensive pet-capture system helps provide a distinctive gameplay experience. Fight for pride through battlegrounds and arenas. Players can enter battle with combat mounts; some of which can hold up to ten players.

The Zentia Early Access Beta will allow players to extensively explore the game, discover new features, and work together to unlock the secret of the Heavenly Test. All characters and accounts created in the Zentia Early Access Beta will transfer over to Open Beta.
Features:

22 unique characters with 8 different class systems
Jail System – Jail time for attacking peaceful players
Heavenly Test – Social leveling system
Competitive PvP, PvE, Battlegrounds, and Arenas
Numerous monsters to capture for pets or multi-person mounts
Various crafting skills
Exciting quests, quizzes and daily events at every level
We got the chance to hear about the future of Black Desert Online, meet the producers, and experience a little bit of what's to come.
by Inohe
Nordic Games is going right back to the roots of the SpellForce saga with SpellForce 3.
by MissyS
The developers offer insight about level of detail, the importance of strategy, and realism.
by MissyS